Our list of things to do in the Bay Area is by no means exhaustive — our swath of California has too many incredible sights to list them all — but join us on our journey below which has a lot of things everyone should experience at least once.
You are reading: 100 of the best things to do in the Bay Area
Walk the Golden Gate Bridge on foot
Seeing the Golden Gate Bridge is one thing, but crossing it on foot is an experience all its own, with Art Deco towers soaring above and cargo ships, sailboats, whales and windsurfers gliding below. The 1.7-mile span is open for pedestrians during daylight hours, with parking at either end, and the entire 3-mile round trip can be walked in an hour.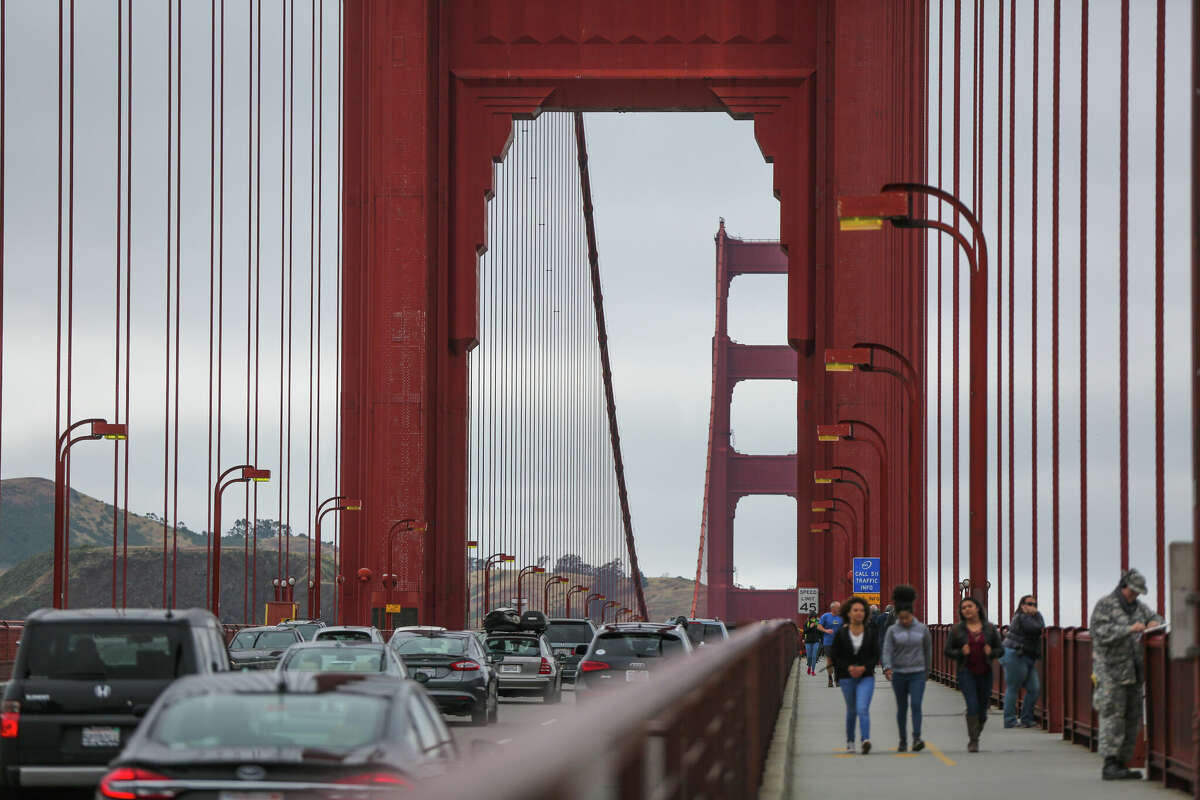 Marvel at San Francisco's Venus
San Francisco is awash in public art and it could fill an entire list of fun things to do in the Bay Area. Among the most breathtaking additions is the city's tallest sculpture, Lawrence Argent's 92-foot-tall take on the Roman goddess Venus. She measures in just a hair shorter than Brazil's Christ the Redeemer, a swirling plume of mirrored chrome tucked away in the quiet Piazza Angelo of the Trinity Place apartments.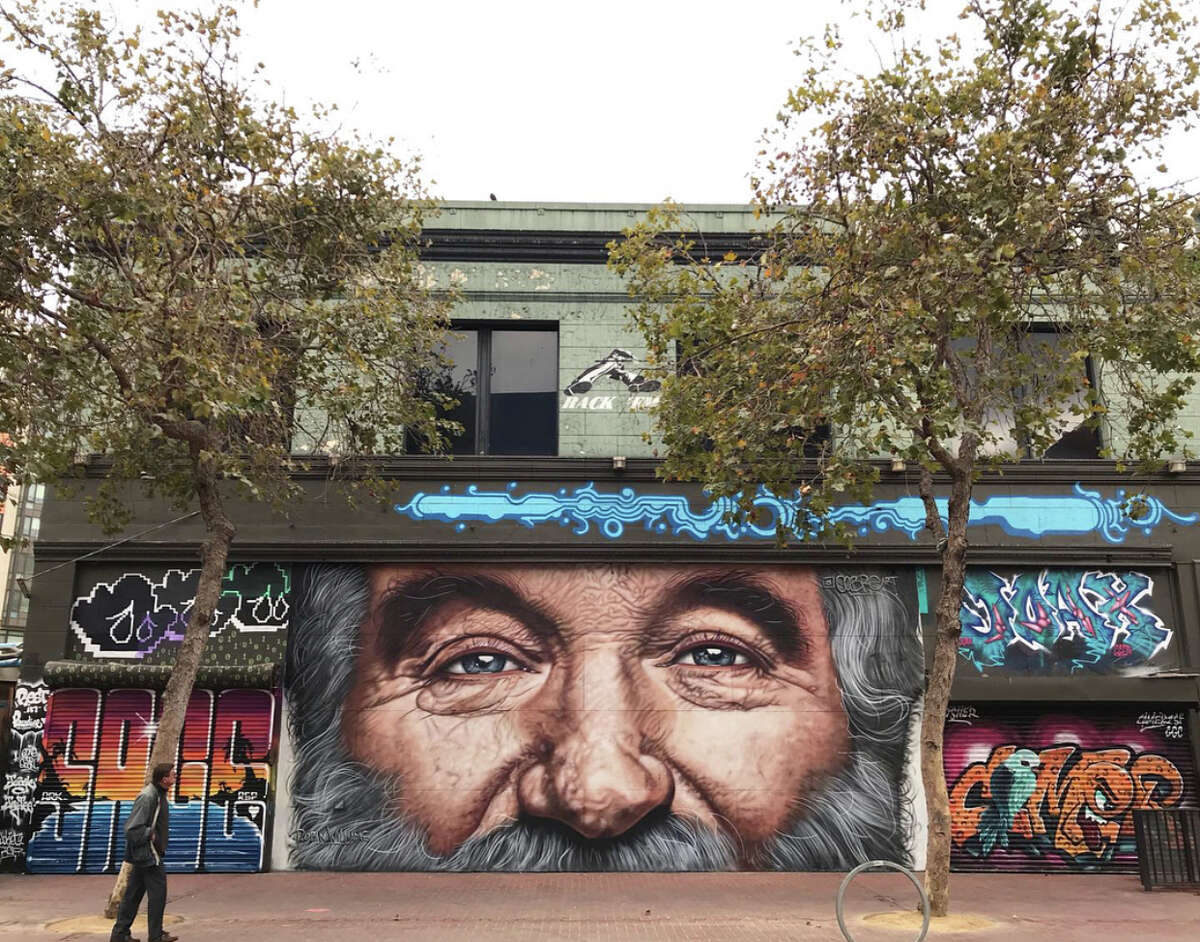 Spend a night at Alcatraz
Sure, you may have visited Alcatraz before, but have you toured it at night? The notorious island prison is open to a select few each night who want to brave the darkness and chill for a decidedly different view. It's popular for a reason, and nighttime crowds are limited, so you'll want to book this one a month ahead.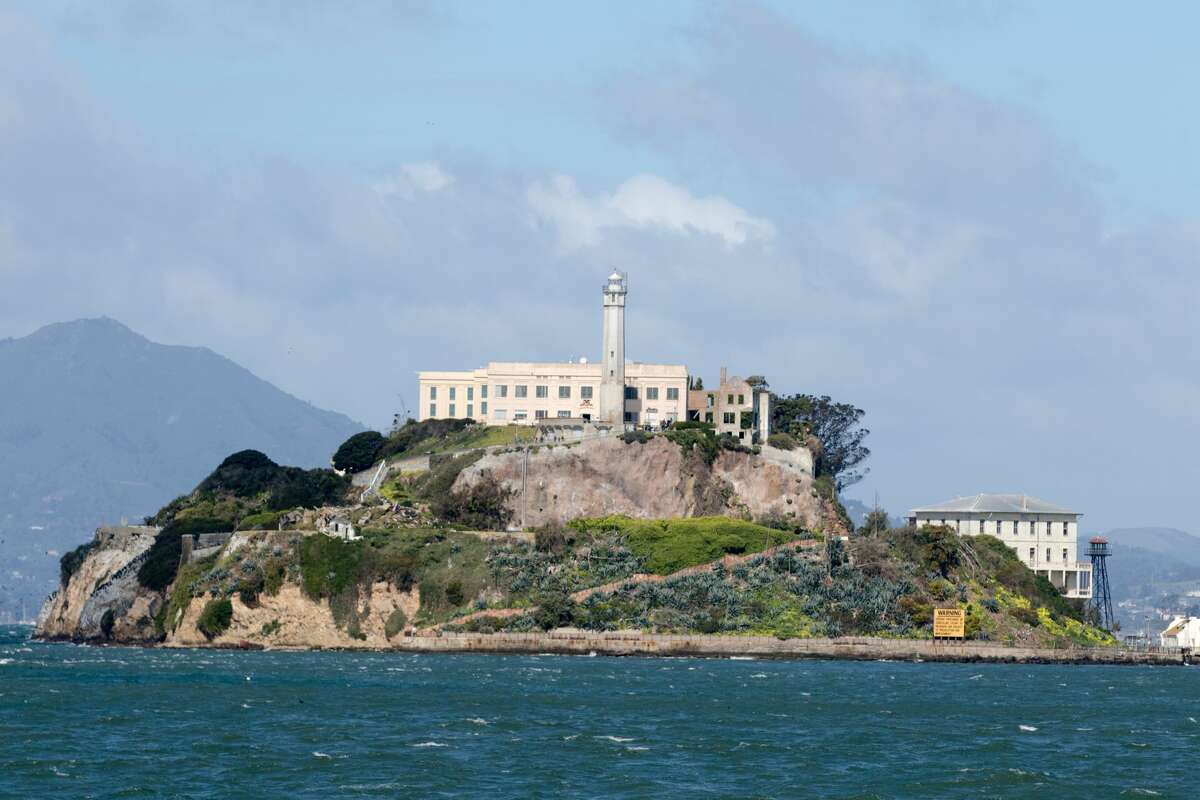 Drive past the "Mrs. Doubtfire" house
Fans of Robin Williams will instantly recognize the turreted Victorian at 2640 Steiner St. as the home of the late star's family in the 1993 classic, "Mrs. Doubtfire." The Pacific Heights icon is a private home and not open for tours, but has become a monument of sorts to the beloved Bay Area actor.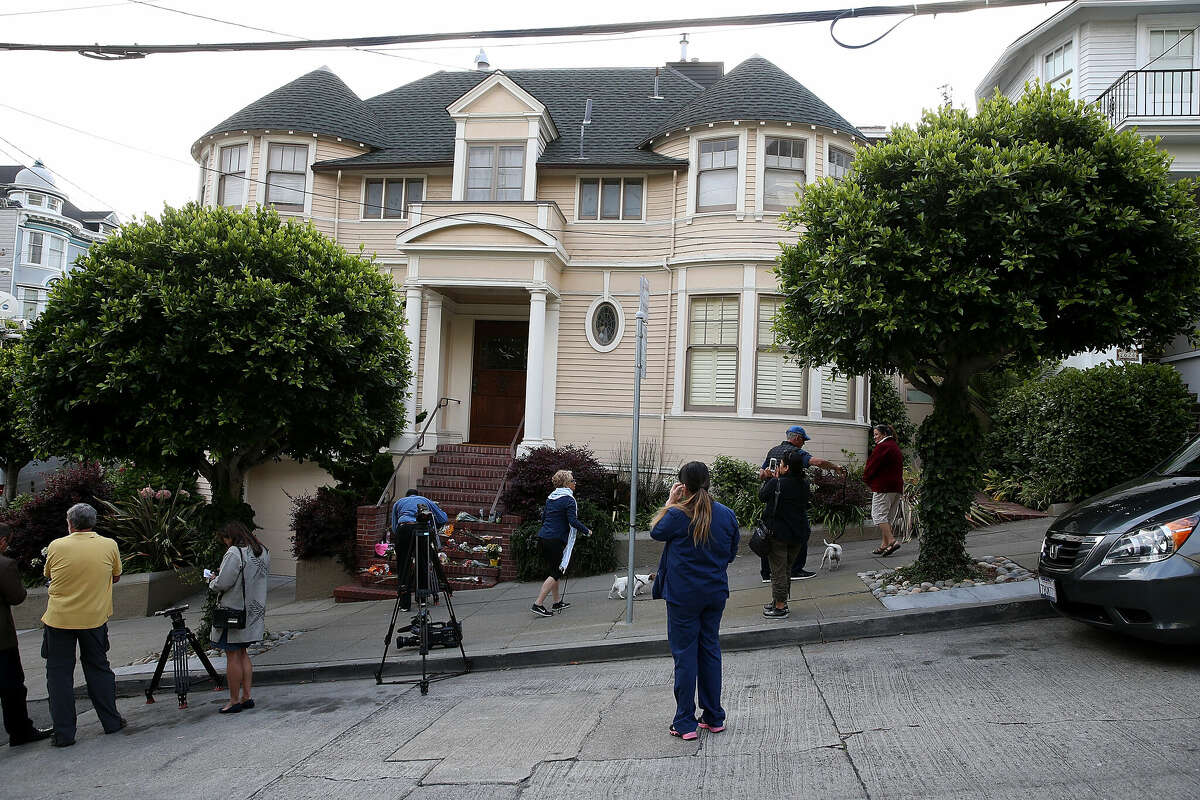 Gorge yourself at the House of Prime Rib
Come with an empty stomach when you visit this SF institution. Each week, 5,000 pounds of prime beef are served, just like it has been since 1949: carved tableside by white-coated staff, served with comfort-food staples like Yorkshire pudding and creamed spinach, in a labyrinth of cozy, wood-paneled dining rooms. Before you visit, get to know the proprietor behind this long-standing San Francisco establishment.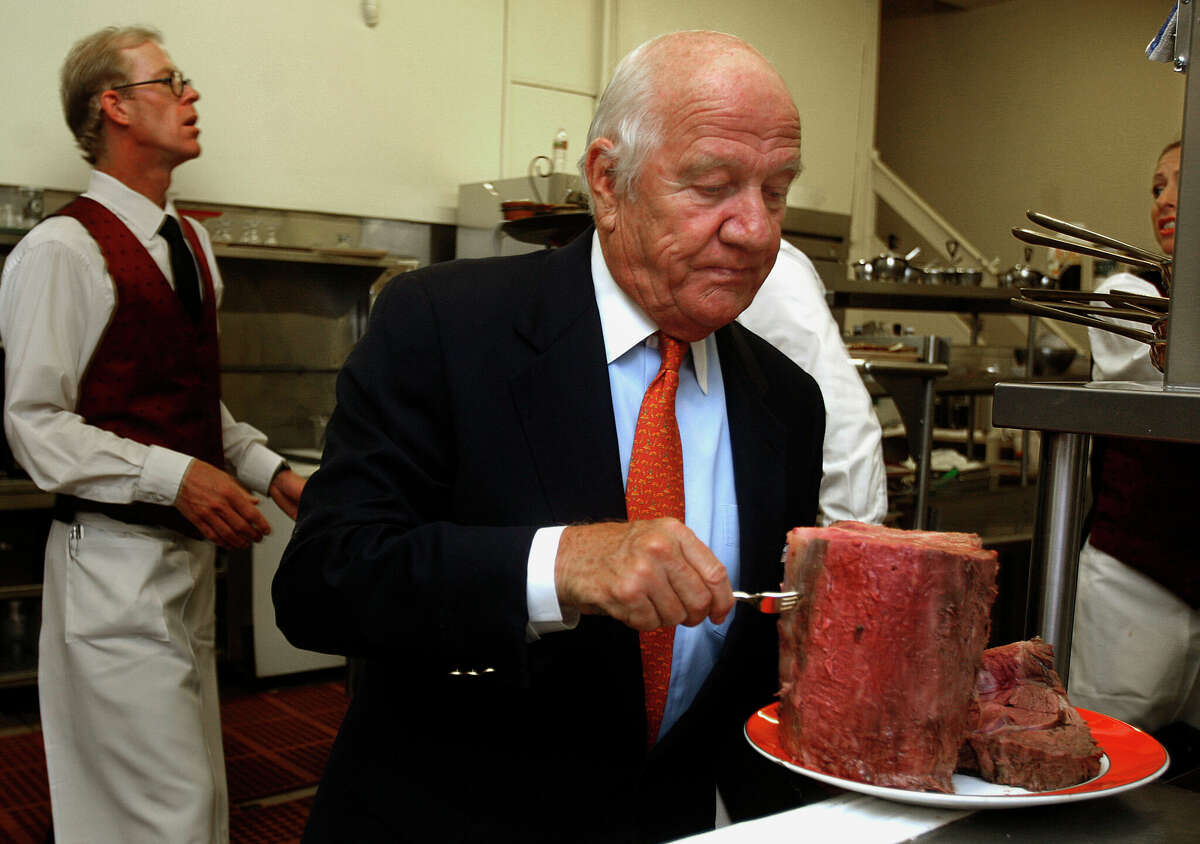 Hike Angel Island
Just past Alcatraz, like a mountain rising from the Bay, is the much larger Angel Island. A leisurely ferry brings you to this forested island, now a state park, dotted with military ruins, steeped in history and ringed with hiking and biking trails. Make the gentle, meandering hike to its summit, Mount Livermore, and be rewarded with unspoiled 360-degree views of the entire Bay Area. For a more immersive experience, download the app and explore the island in a whole new way.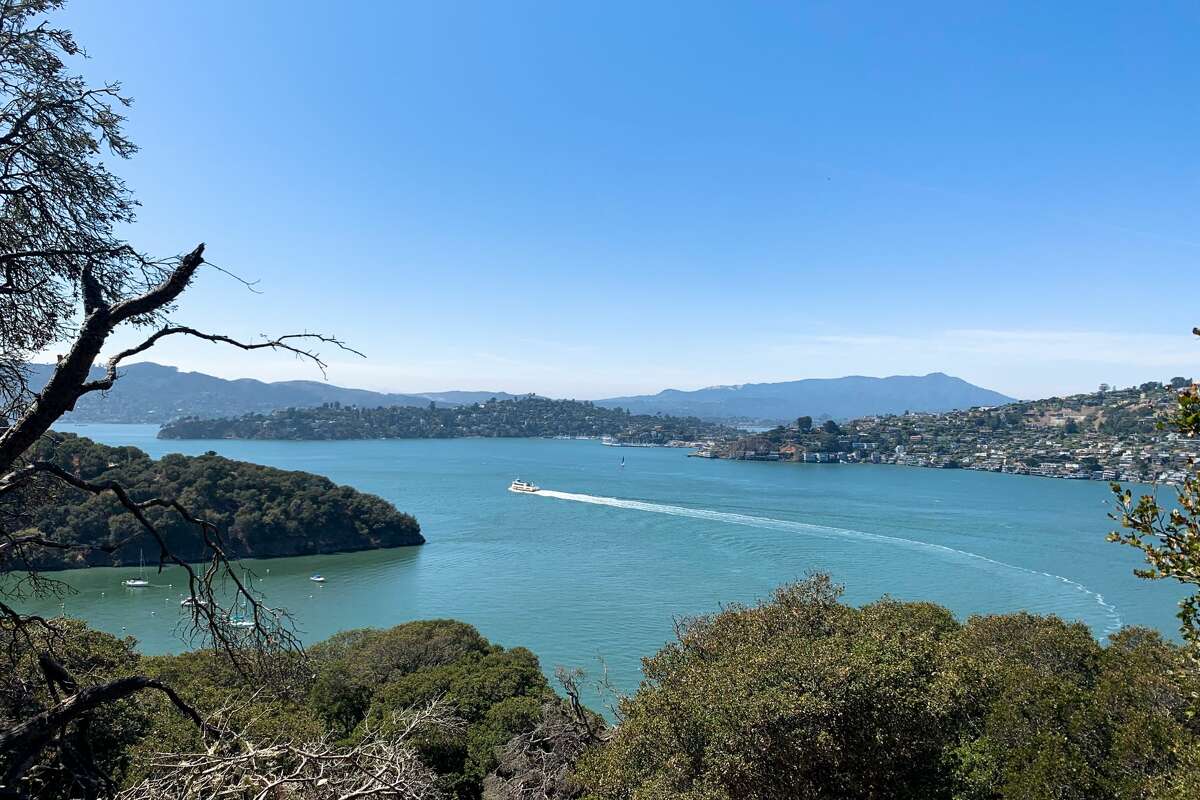 Get to know Karl the Fog
His name is Karl, and we're all on a first-name basis with him. He often shows up unannounced, but rarely hangs around for too long. He's active — and rather snarky — on Instagram and Twitter, and he loves to photobomb. So when Karl crashes your Golden Gate Bridge selfies, count yourself lucky to have taken a shot with our biggest celebrity.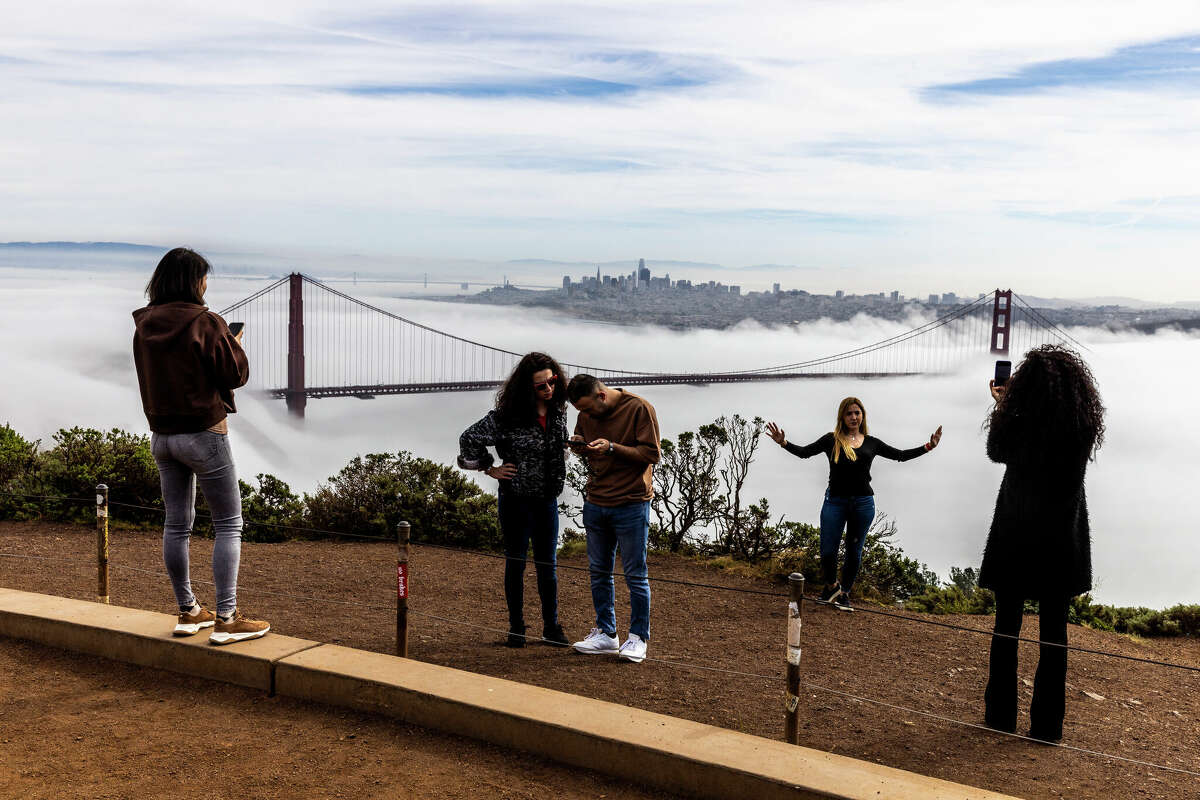 Treat yourself to haute cuisine at a three-Michelin-star restaurant
Receiving three Michelin stars is the highest accolade a restaurant can receive. California is home to six restaurants that have earned Michelin's top honor — and all six are in the Bay Area: Benu, Quince, Atelier Crenn, Bar Crenn, all in San Francisco; Manresa in Los Gatos; SingleThread in Healdsburg; and The French Laundry in Yountville. If you're curious where to find other Michelin star restaurants, these 10 Bay Area restaurants were added to the famed guide in August 2021.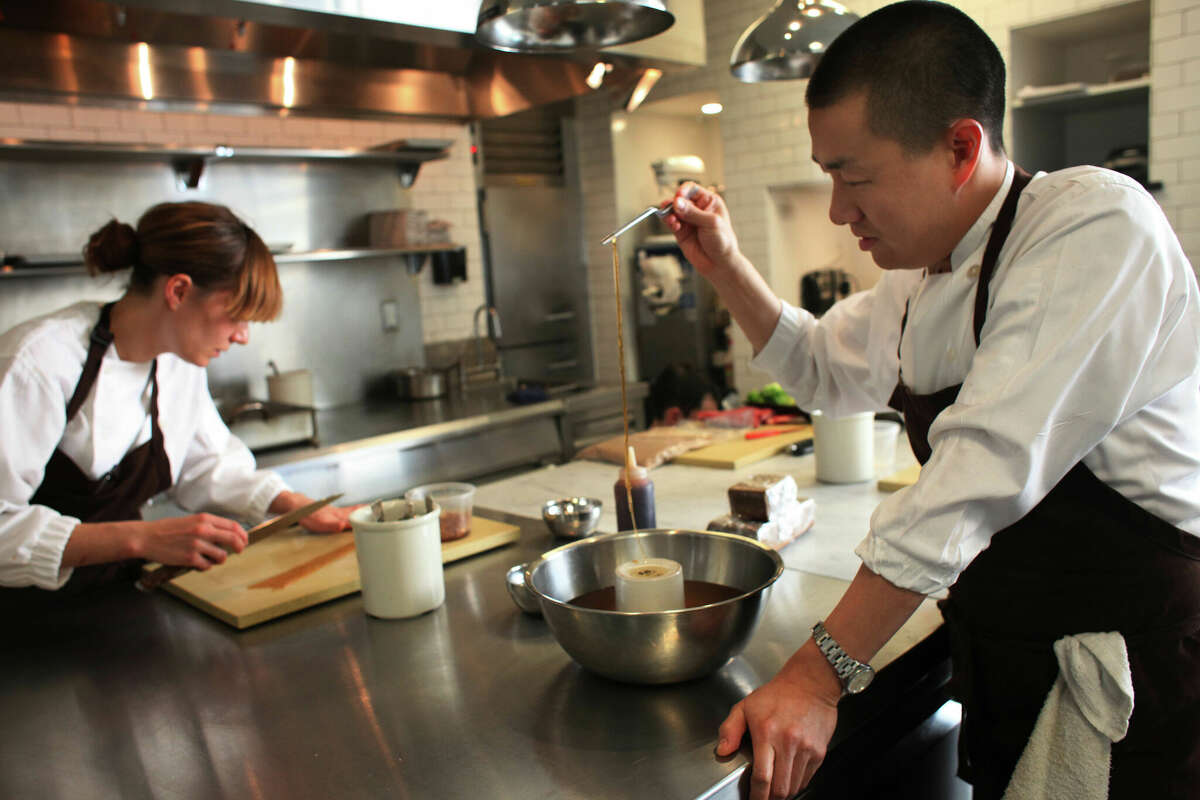 Sample sourdough where it started
Boudin Bakery makes fresh sourdough every day using the same starter dough of the gold miner who invented it in 1849. You can try it in all its forms, from sandwiches to bread bowls to pizza crusts, at any of Boudin's locations (there are eight in San Francisco alone). For more fresh-baked carbs, try a Kouign Amann from b patisserie, then fresh focaccia from Liguria Bakery in North Beach.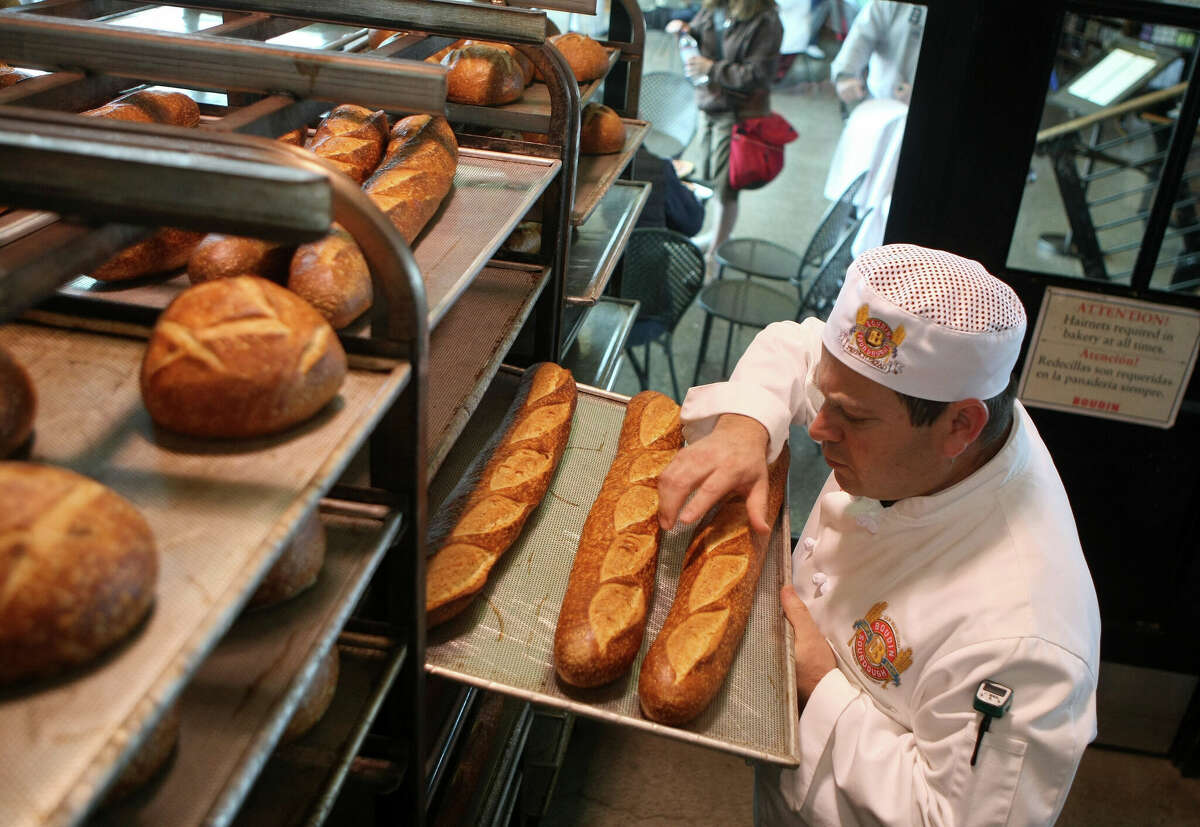 Wander the Hagiwara Japanese Tea Garden
In San Francisco's Golden Gate Park, the Japanese Tea Garden is a tranquil slice of Japan in Northern California. Stately pagodas peer above sculpted treetops, with stepping stones guiding across ornamental bridges, over streams rippling with koi and among the raked-rock zen gardens of this former family estate. For more incredible views, check the sights from the viewing tower in the de Young Museum next door. Before you visit, check out these stunning archive photos of the garden through the decades.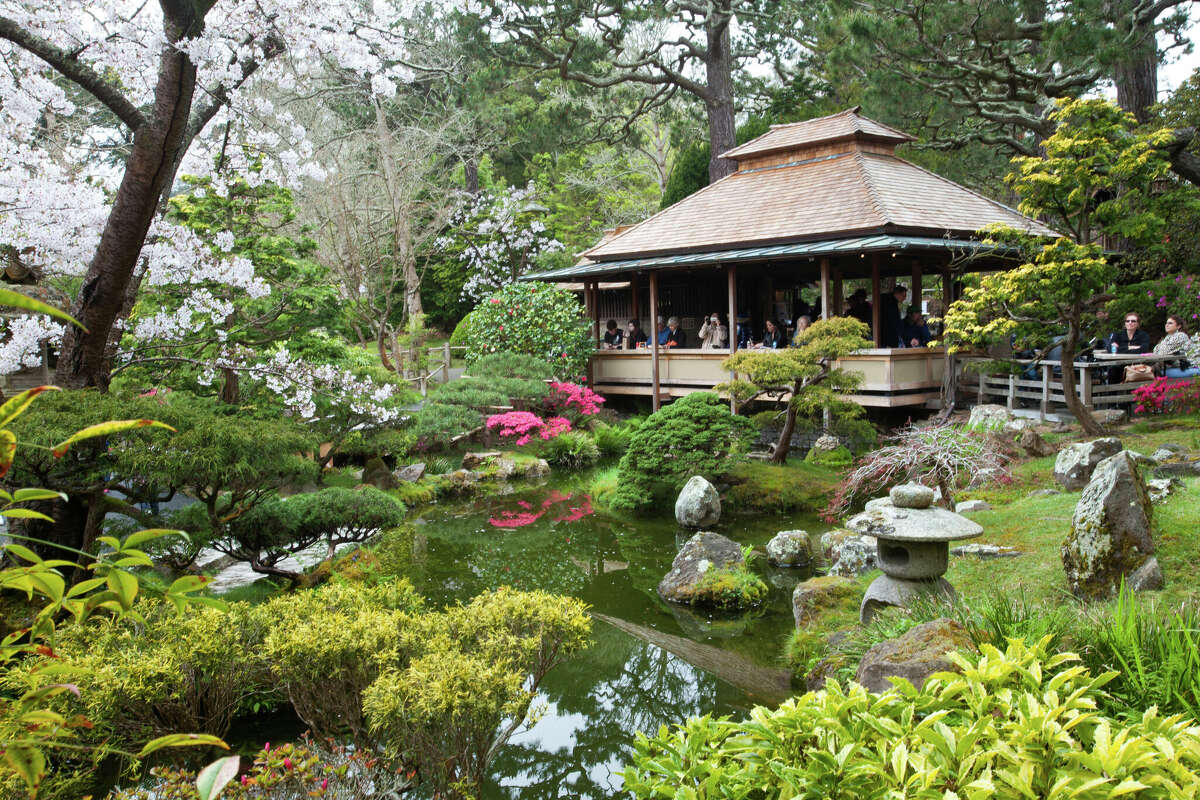 Make a new friend at your neighborhood dive bar
Our dive bars have staying power, and boy, do their bartenders have stories to tell. Grab a stool at Zeitgeist, sit at the bar at Phone Booth, tip well and come away with all the dirt that's not fit for publication. Chances are, they can even tell you some more Bay Area things to do that you won't find on a travel website.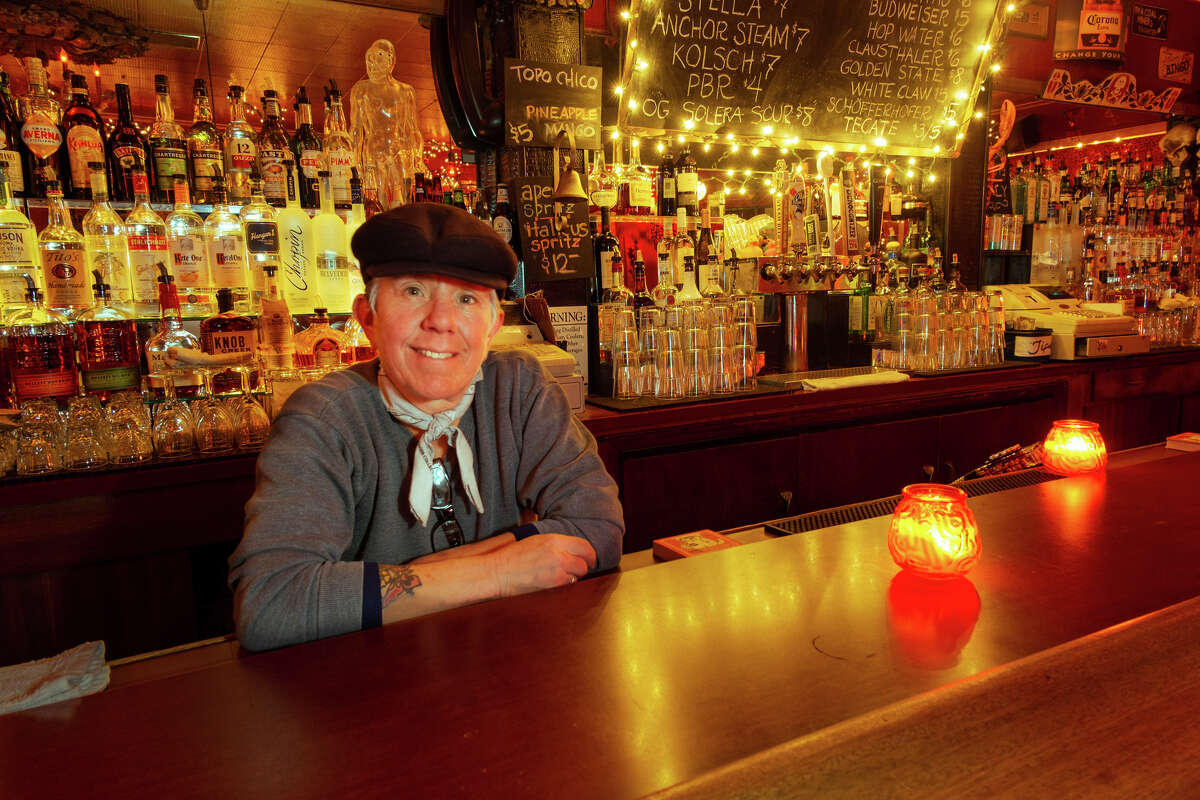 Attend an only-in-SF event
When you're around the Bay Area, you've got to attend an only-in-SF event, like the Bring Your Own Big Wheel race, the Hunky Jesus contest, the Folsom Street Fair or How Weird Street Faire. We'll let you decide how much you want to participate and promise not to judge.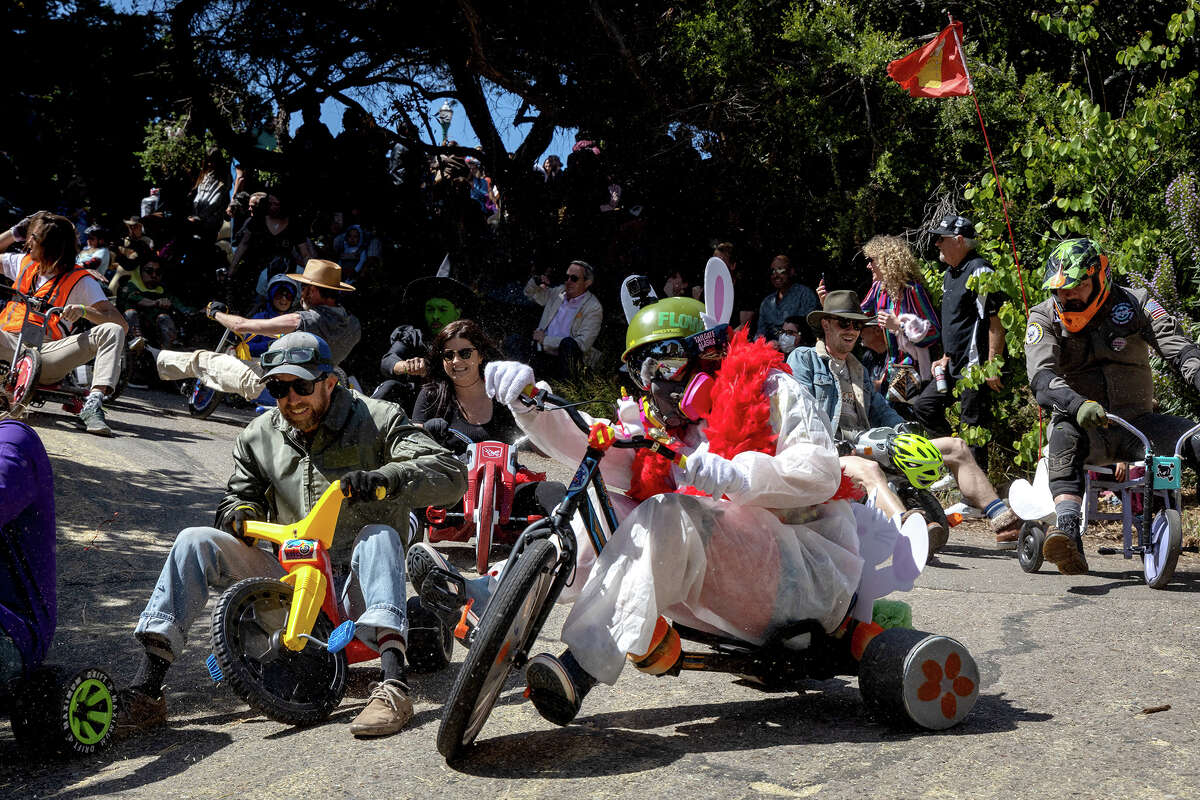 Visit Andy Goldsworthy's Wood Line sculpture in the Presidio
Reclaimed eucalyptus trunks snake end-to-end through the lush Presidio National Park, in a 1,200-foot zigzag that blurs the line between natural and manmade. Three other Goldsworthy installations are nearby — Spire, Tree Fall and Earth Wall — and a 3-mile hiking loop along the Presidio's trail network connects them all.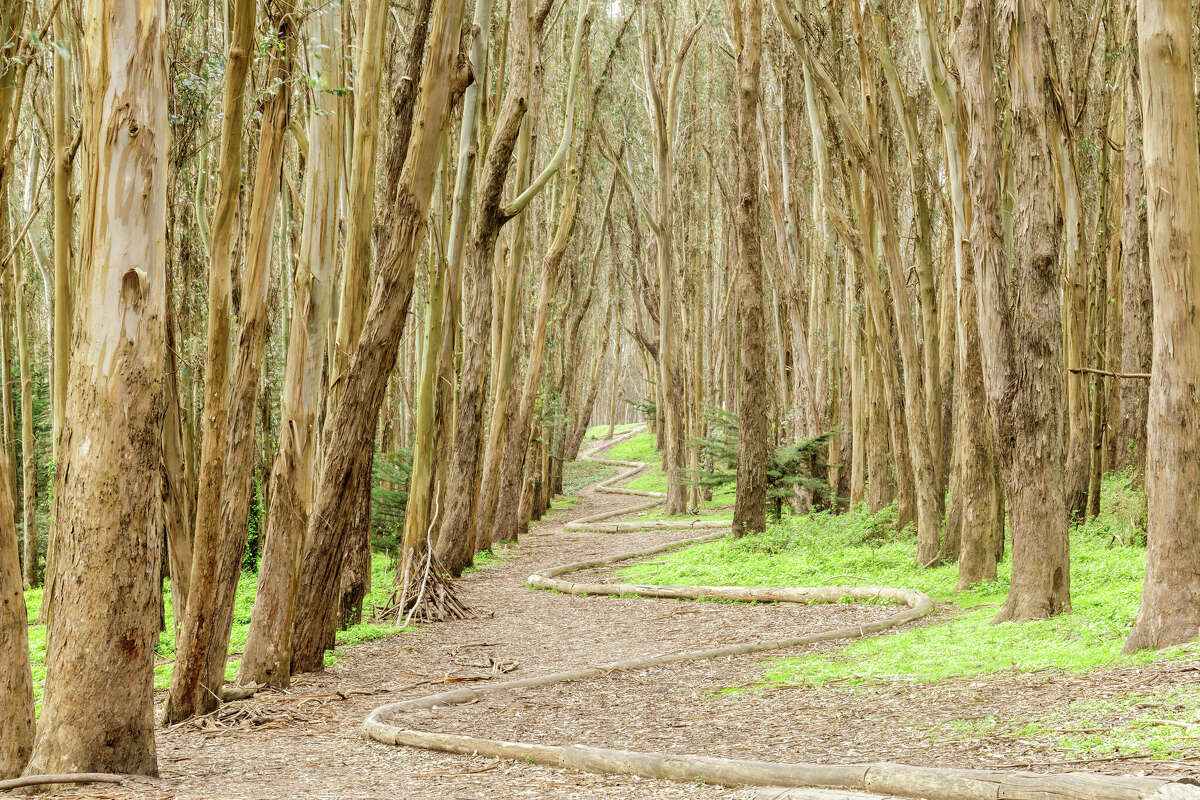 Tailgate with the one and only Banjo Man at a 49ers game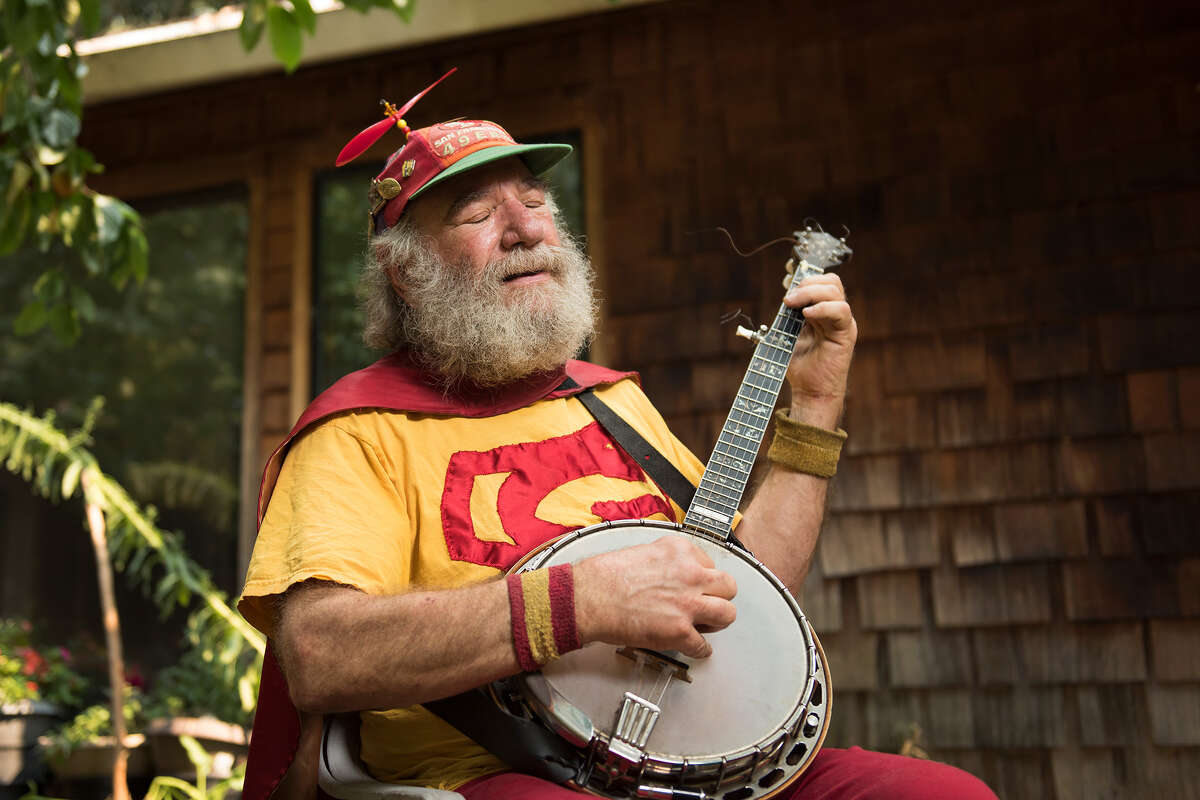 See our local "sea-lebrities"
A boisterous colony of sea lions have chosen SF's Pier 39 for daily lounging, and you can catch them sunbathing there most any day. Or watch whales from Pigeon Point in Pescadero and, from Pigeon Point, you could head a bit further south to see elephant seals at Año Nuevo State Park.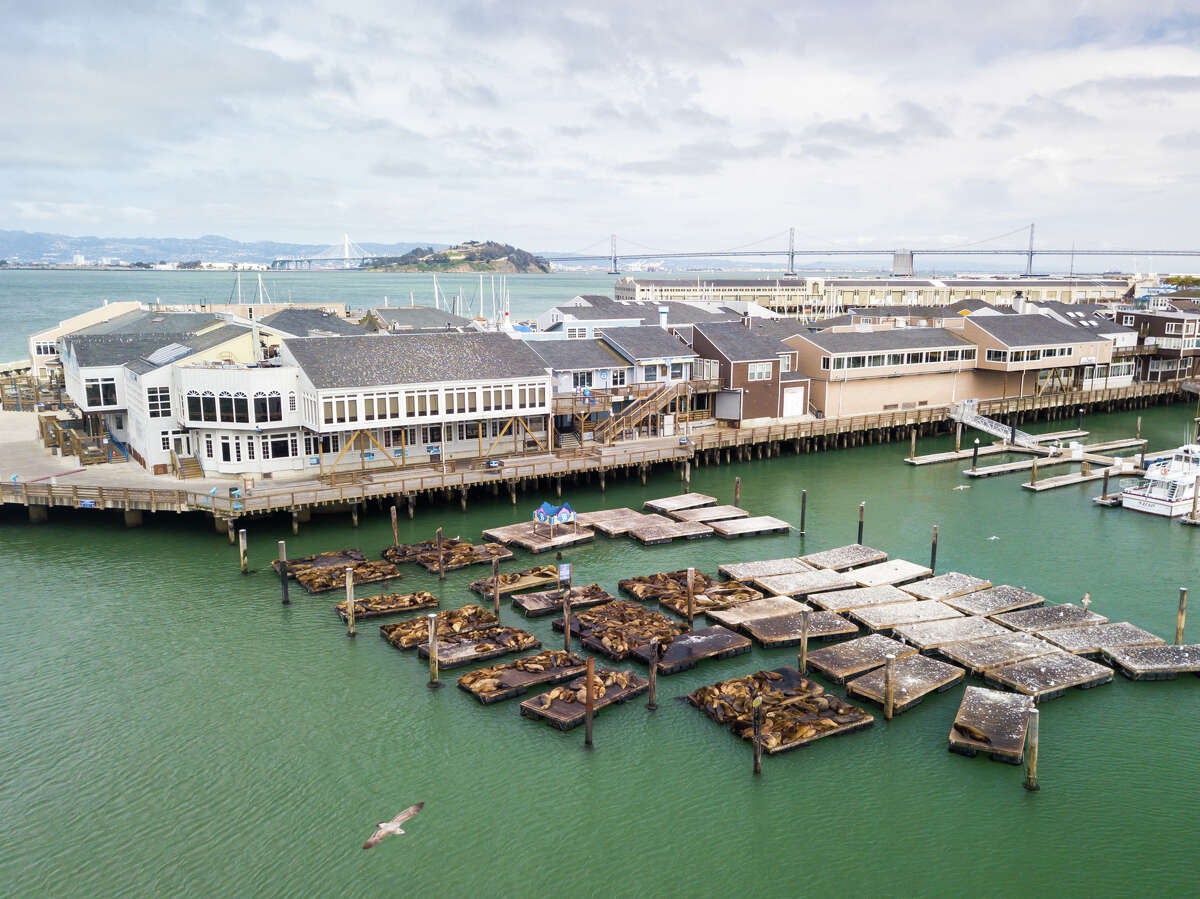 Go fly a kite
Marvel at giant show kites of all shapes and sizes at the annual Berkeley Kite Festival, or fly a kite of your own on SF's scenic Marina Green. Pack a picnic and make an afternoon of it.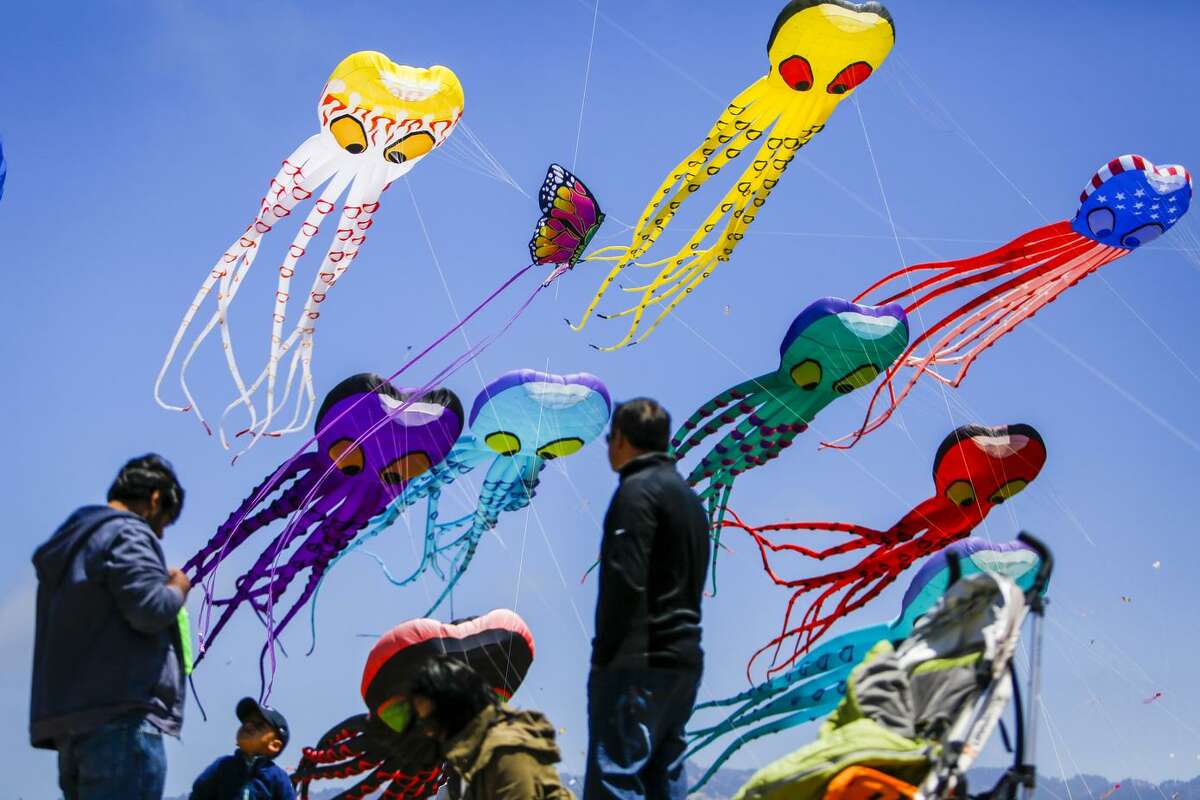 Lose your voice at a Castro Theatre sing-along
You haven't truly lived until you've sung your heart out at a Castro Theatre sing-along of "The Sound of Music," "The Little Mermaid" or another blockbuster musical. If you escape with any voice left, check out Musical Mondays at The Edge video bar just down the street and keep the fun going.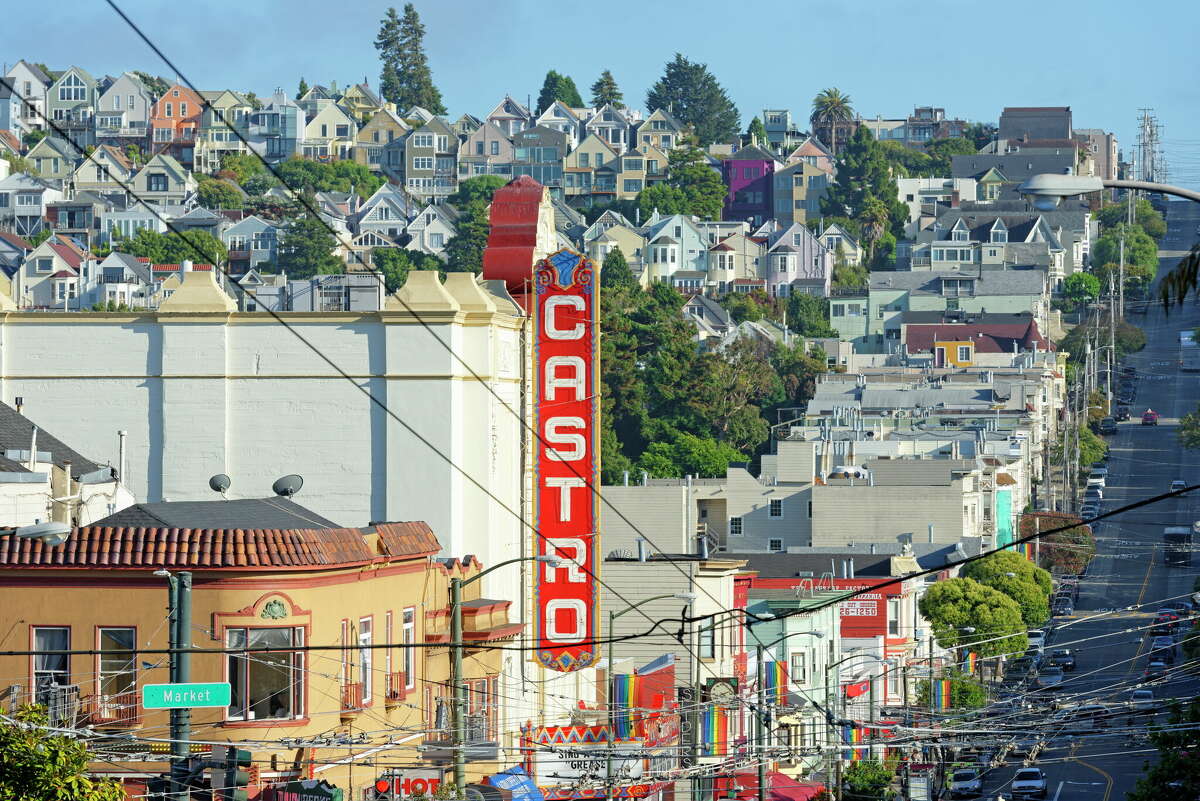 Visit Children's Fairyland in Oakland 
Children's Fairyland opened in 1950 and was one of America's earliest children's theme parks. It's since grown to include 60 storybook-themed vignettes, friendly animals and 10 acres of gardens. It promises to delight visitors of all ages, but especially those under eight years old.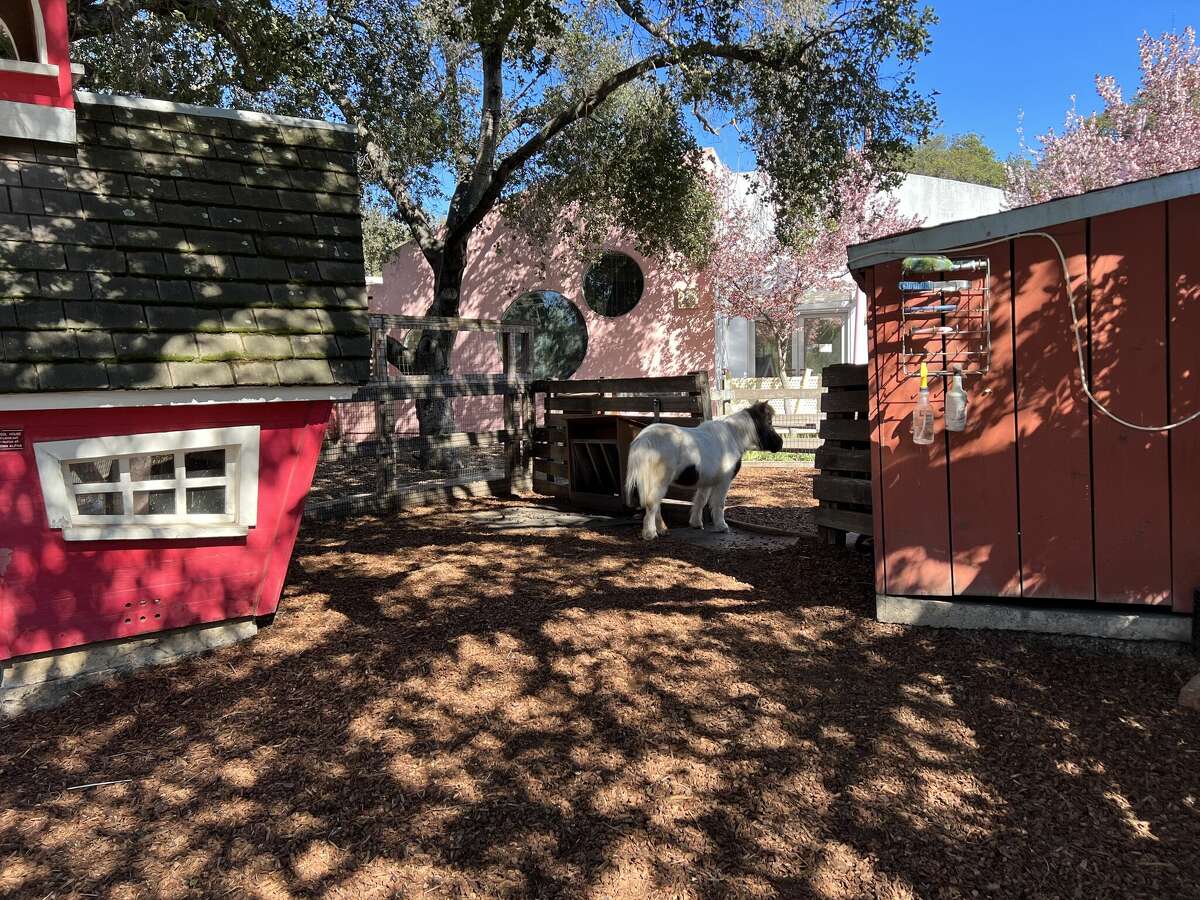 Unwind with a worth-the-wait cocktail
Have a truly original and worth-the-wait craft cocktail, like those at Trick Dog or the vibey Bourbon & Branch. And while you're at it, try a shot of fernet, the love-it-or-hate-it spirit with long ties to SF.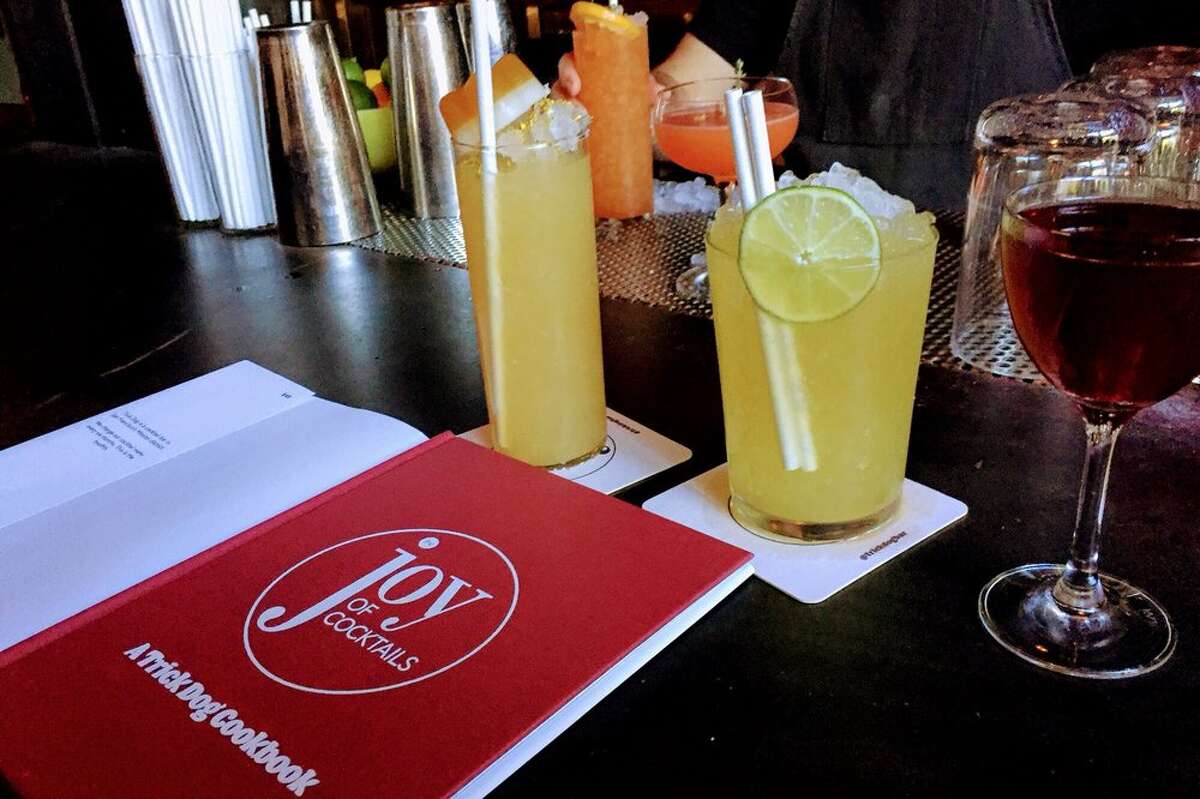 Cozy up at a beach bonfire 
Beach fires are permitted in fire rings at Ocean Beach in SF and Muir Beach in Marin County, but some rules are changing so be sure to check local regulations first.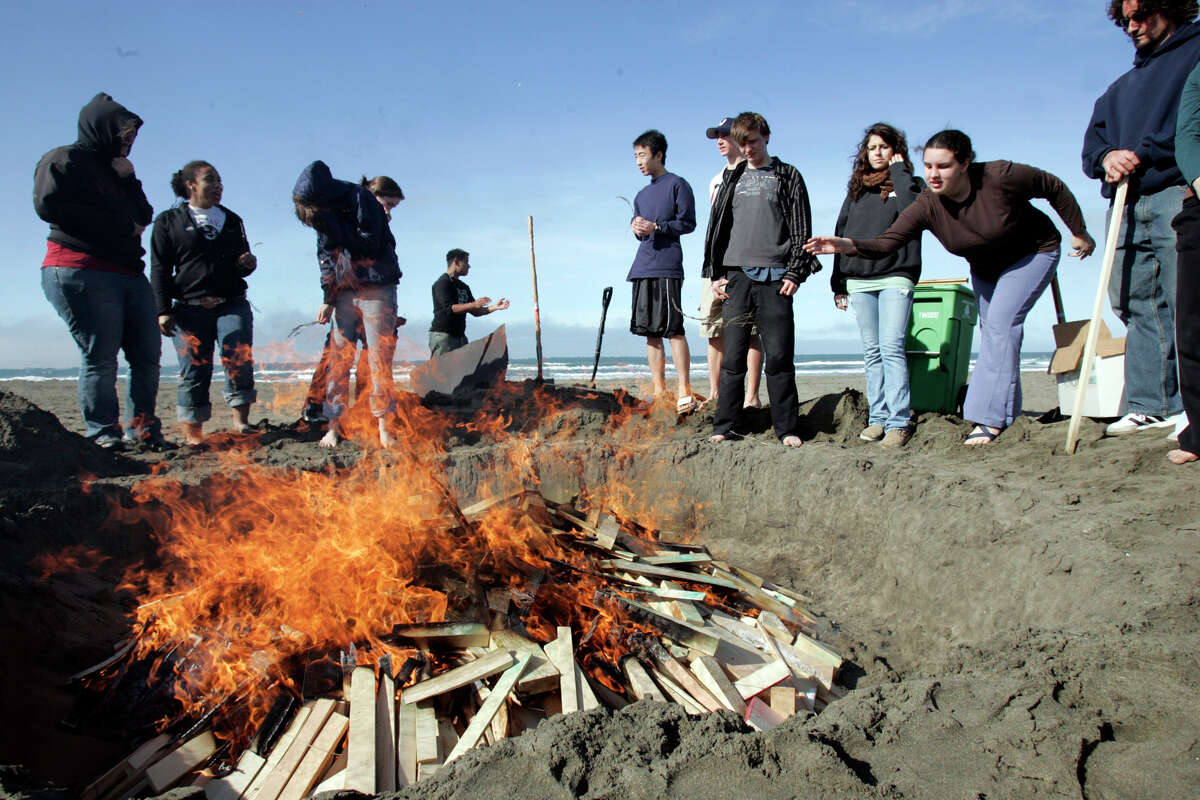 Spend an evening at Oracle Park
Oracle Park is the home of the San Francisco Giants. Join our hometown heroes for Opening Day or try to catch a fly ball there at any home game. Bonus points if you kayak into McCovey Cove and try to grab a home run that has splashed down. Not a sports fan? Join for San Francisco Opera's free Opera in the Ballpark simulcast, or catch your favorite artist there — like Beyonce, Lady Gaga or Paul McCartney — on their next tour stop in SF.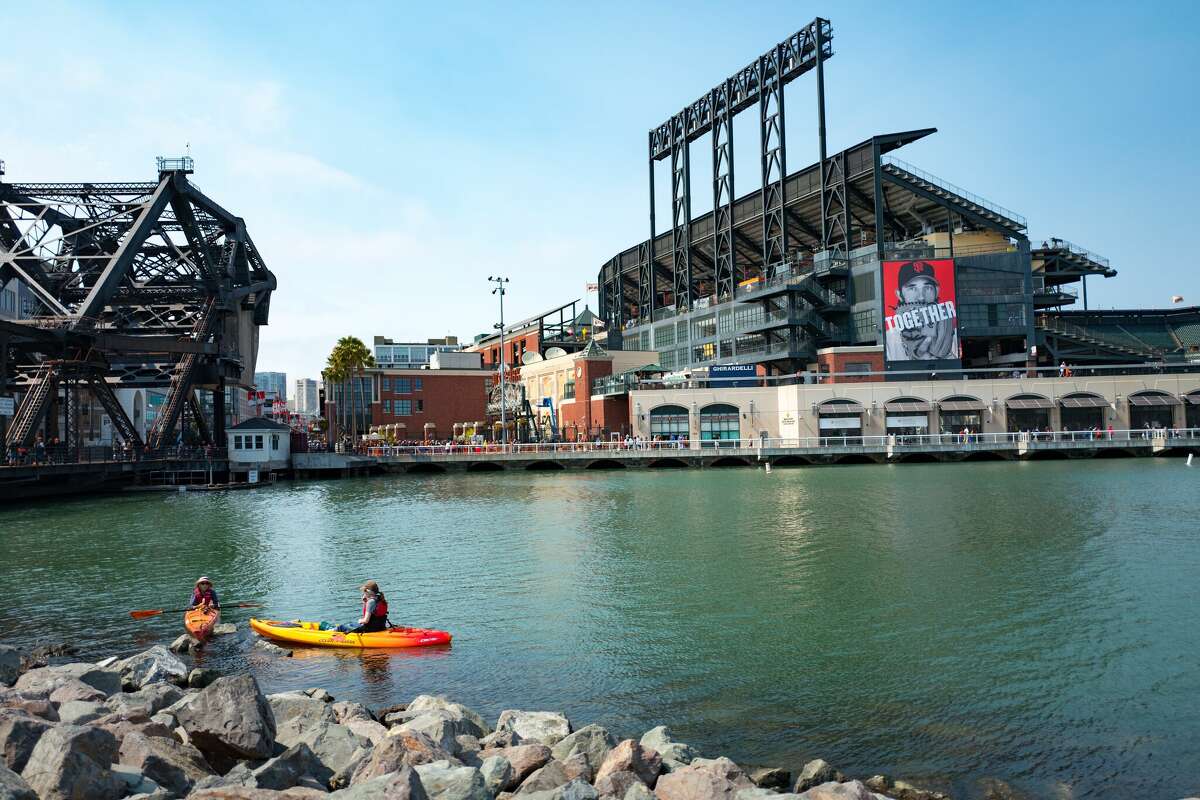 Catch a Cal Rugby rumble
The California Golden Bears represent the University of California, Berkeley. It's among the top rugby teams in the nation, amassing 33 championships since rugby national collegiate championships began in 1980. You'll want to arrive early — games are always standing-room only — and for a truly world-class game, wait until British Columbia comes to town. If you prefer watching women slug it out on the pitch, the Cal women's rugby team are no slouches, either.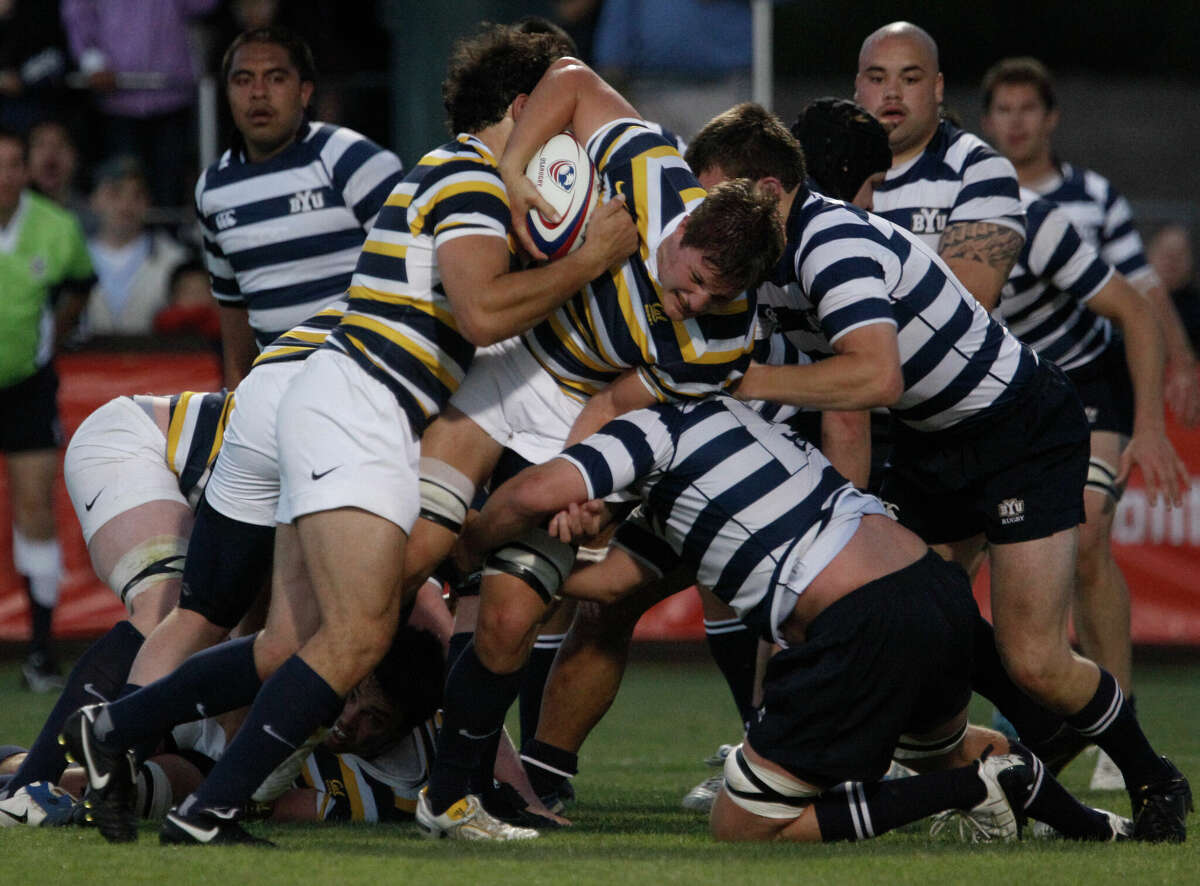 Experience world-class performing arts
The performing arts landscape in San Francisco is as diverse as the topography. Dress up (or not) and experience our world-class opera, ballet or symphony companies, as well as the many quality modern-dance companies and jazz clubs. Just don't try to do them all in one night.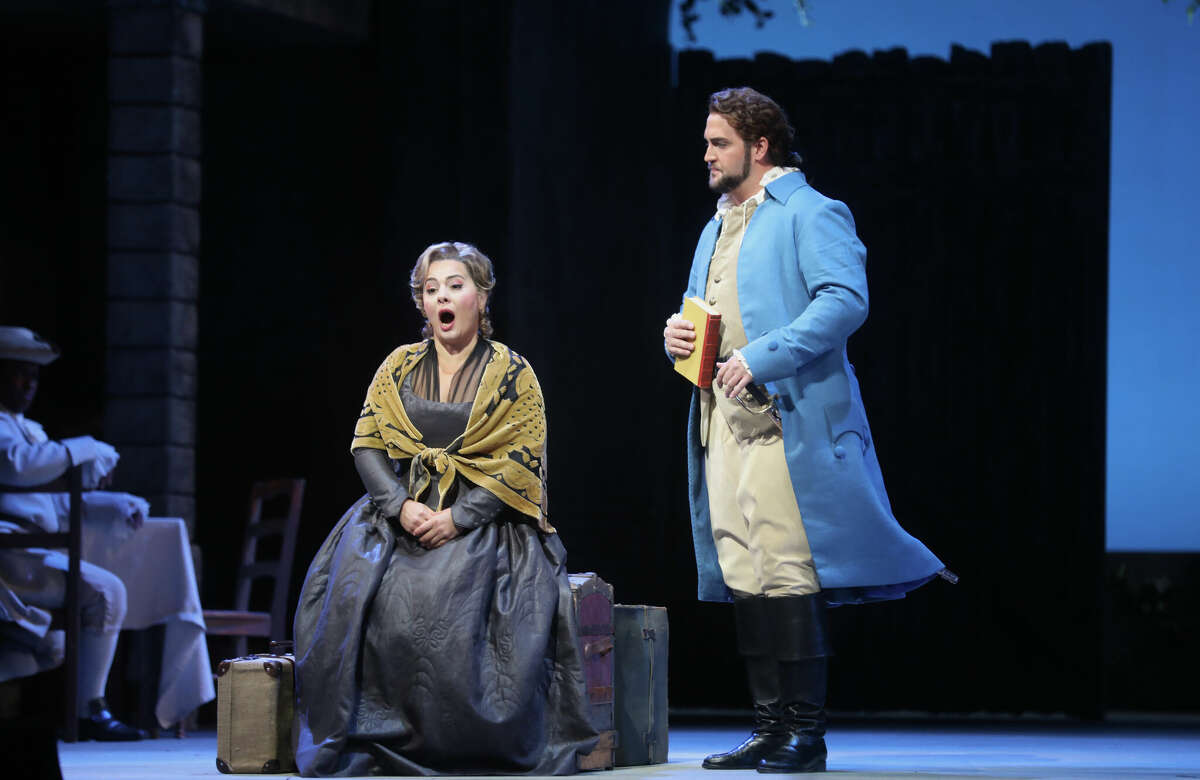 Kick off an evening at the Top of the Mark
Many great nights start or end with apps and a drink at the Top of the Mark. This sky lounge occupies the 19th floor of the InterContinental Mark Hopkins Hotel atop Nob Hill and is synonymous with creative cocktails and jaw-dropping views.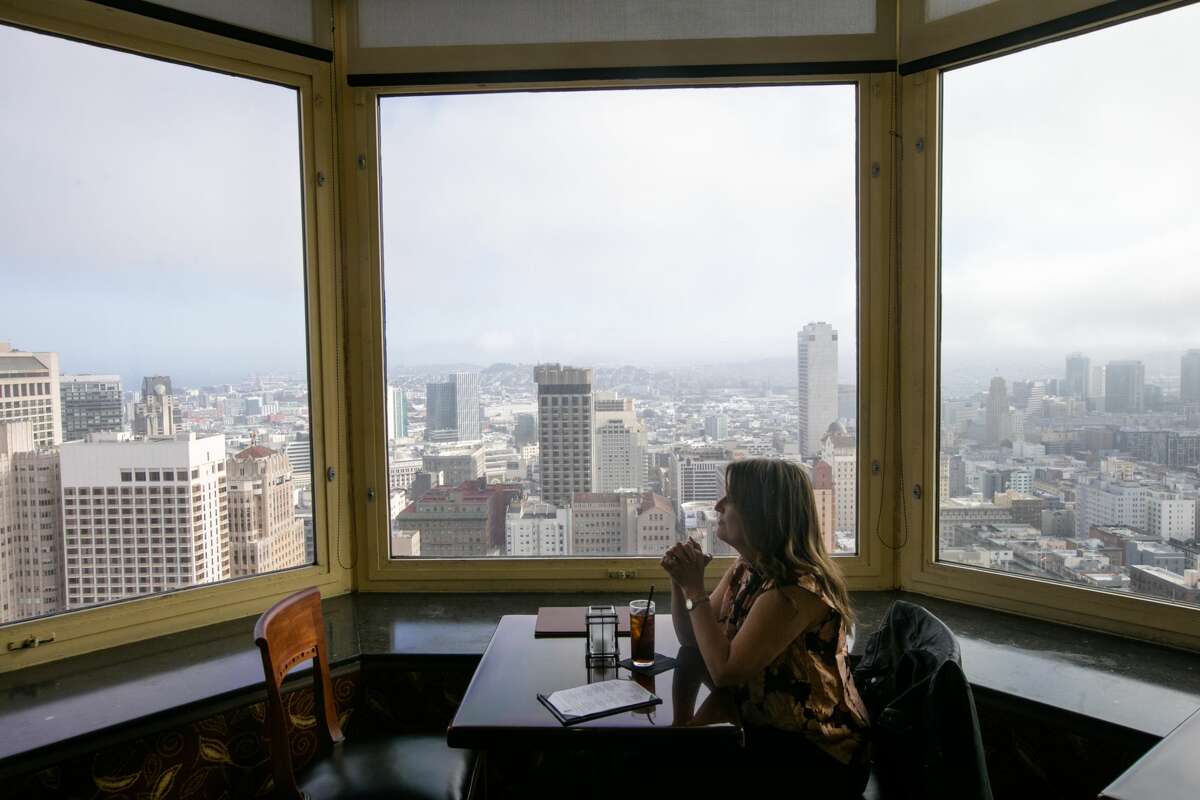 Hear a gay men's chorus 
See a show by the San Francisco Gay Men's Chorus, the Golden Gate Men's Chorus or Oakland Gay Men's Chorus. Every performance guarantees a magical mix of hair-raising harmonies, campy comedy and tear-jerking poignance.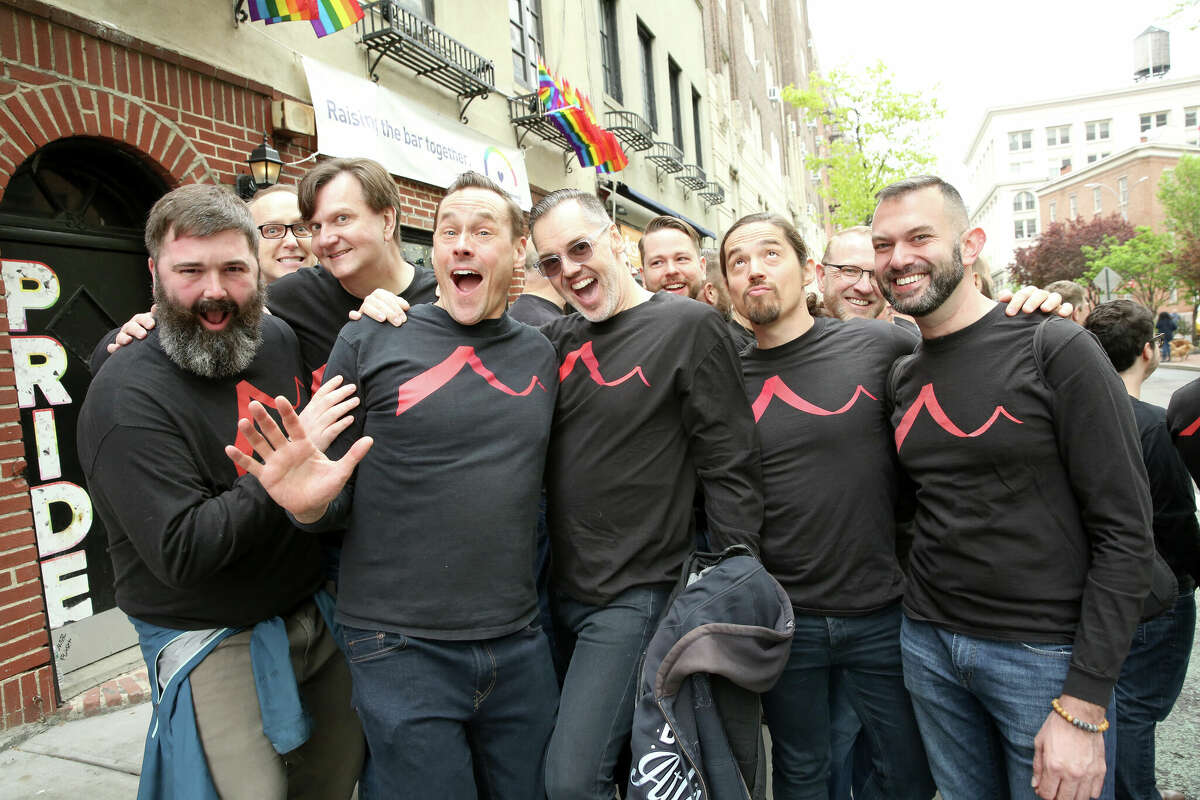 Walk some of SF's best-loved urban hikes
SF's famous hills allow for incredible workouts and nature walks without straying beyond cell service. Most of these hikes are short, very few are difficult and each is an urban adventure that every San Francisco hiker should try. The Creeks to Peaks Trail is graded as a moderate hike and will take you about an hour, during which you'll see some of the city's ecosystems and brilliant 360-degree views from Twin Peaks.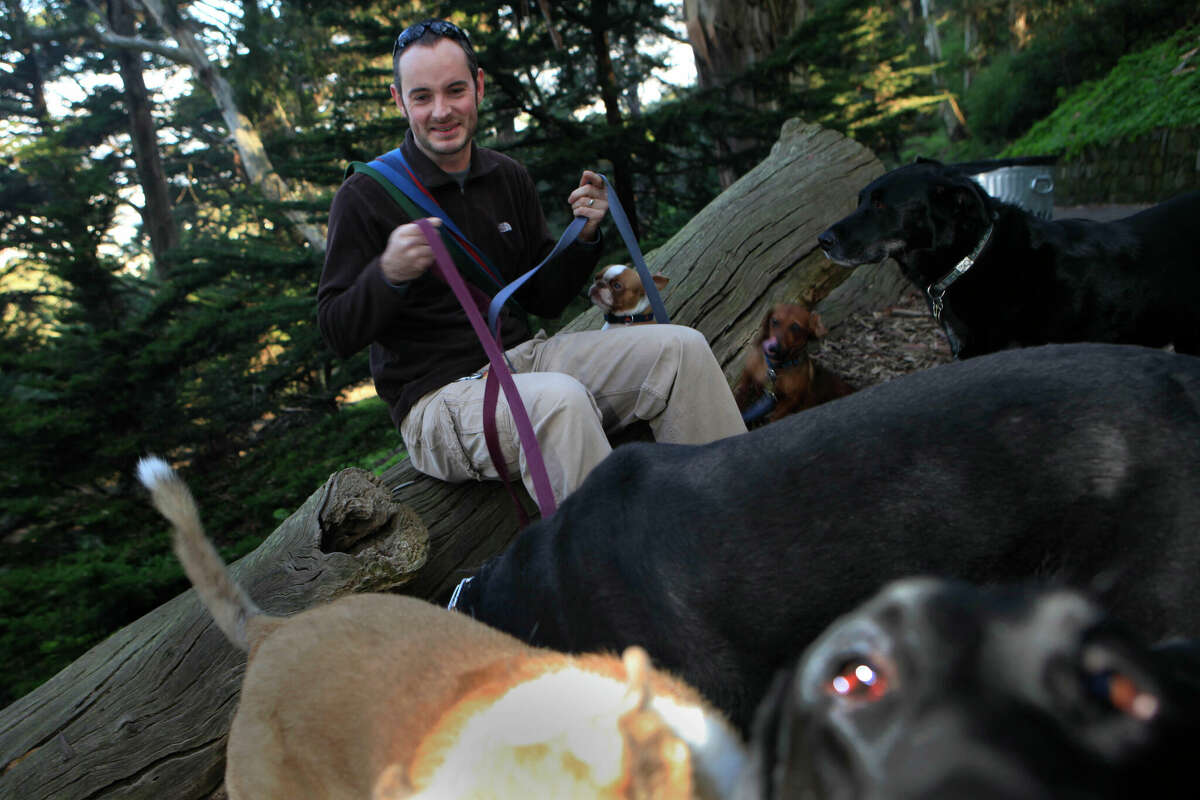 Participate, somehow, in Bay to Breakers
For more than a century, costumed runners, walkers, joggers and revelers have participated in Bay to Breakers. This 12K/parade/party begins on the shores of San Francisco Bay and ends at the breaking waves of the Pacific  hence the name — with partiers lining the streets and cheering all the way. Taking part at least once is a must, and whatever you wear — or don't wear — no one's judging.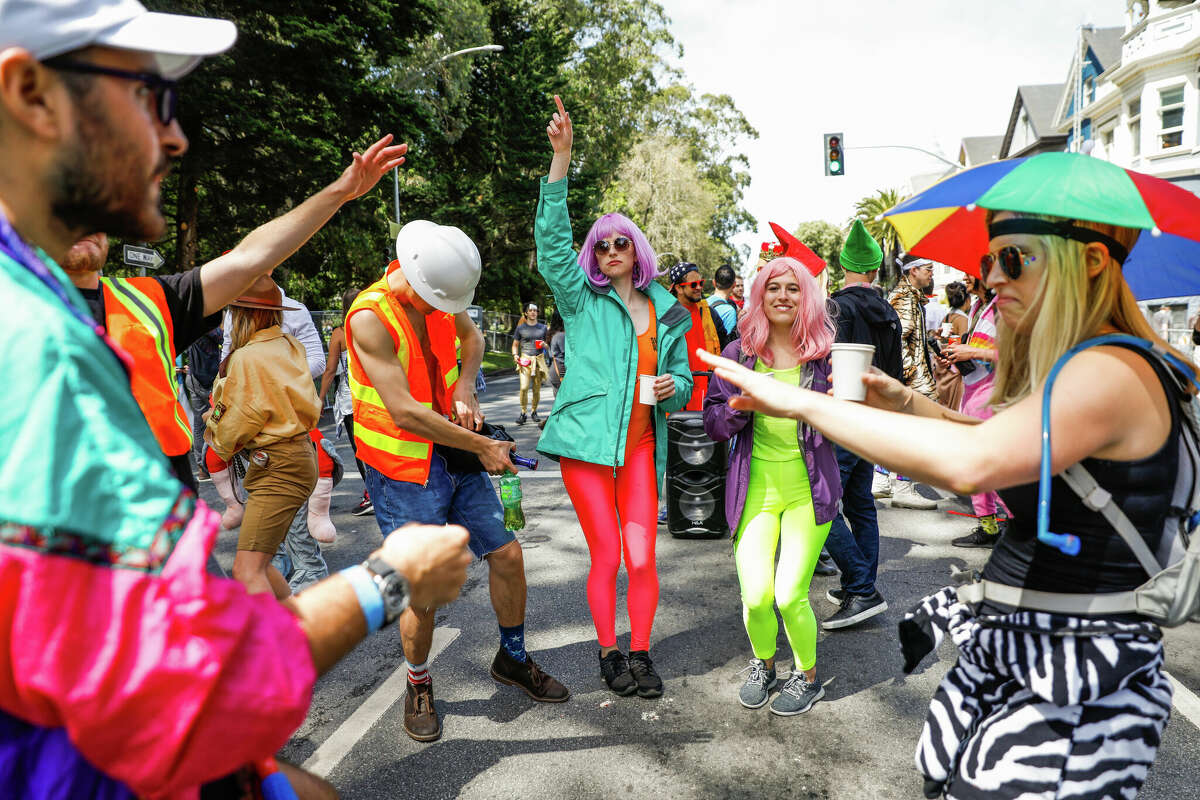 Wear a costume for no reason at all
And speaking of costumed shenanigans, make sure you wear a costume out in public any chance you get. There's no shortage of occasions for costumes — SF Pride, Bay to Breakers, SantaCon and Folsom Street Fair, to name a few — but no reason is required. This is San Francisco we're talking about, after all.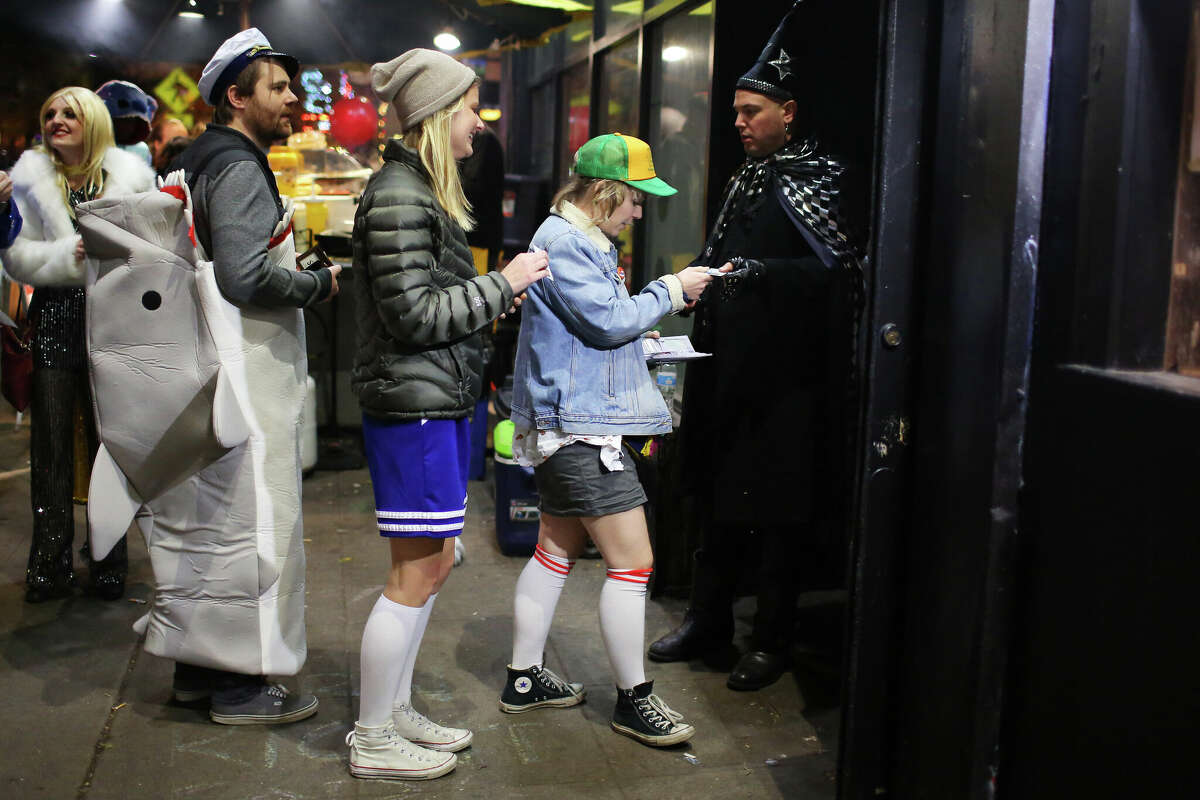 Discover which San Francisco hill has the best view
San Francisco's most notable contenders are Telegraph Hill, Nob Hill, Russian Hill, Rincon Hill, Twin Peaks, Mount Davidson and Mount Sutro, but there are tons more, too numerous to list. We're partial to the northeastern view from Twin Peaks, but you'll have to decide for yourself.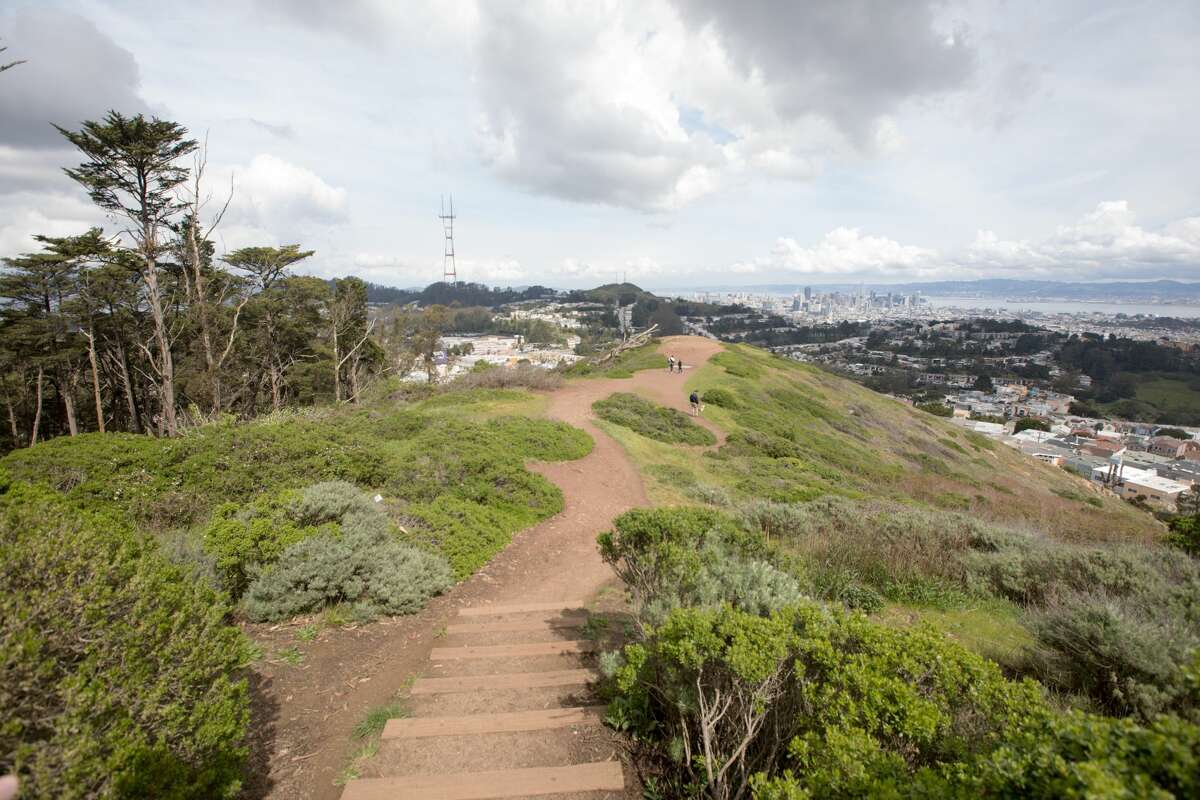 Explore Lands End
San Francisco's microclimates and varied terrain allow for urban hikes and nature walks without leaving the city. Hiking Lands End — the wildest, rockiest corner of San Francisco — should be at the top of every outdoor enthusiast's list. Trails wind along windswept cliffs from the ruins of Sutro Baths past Mile Rock Beach to Eagles Point near Sea Cliff, providing unparalleled views up and down the California coast with every step.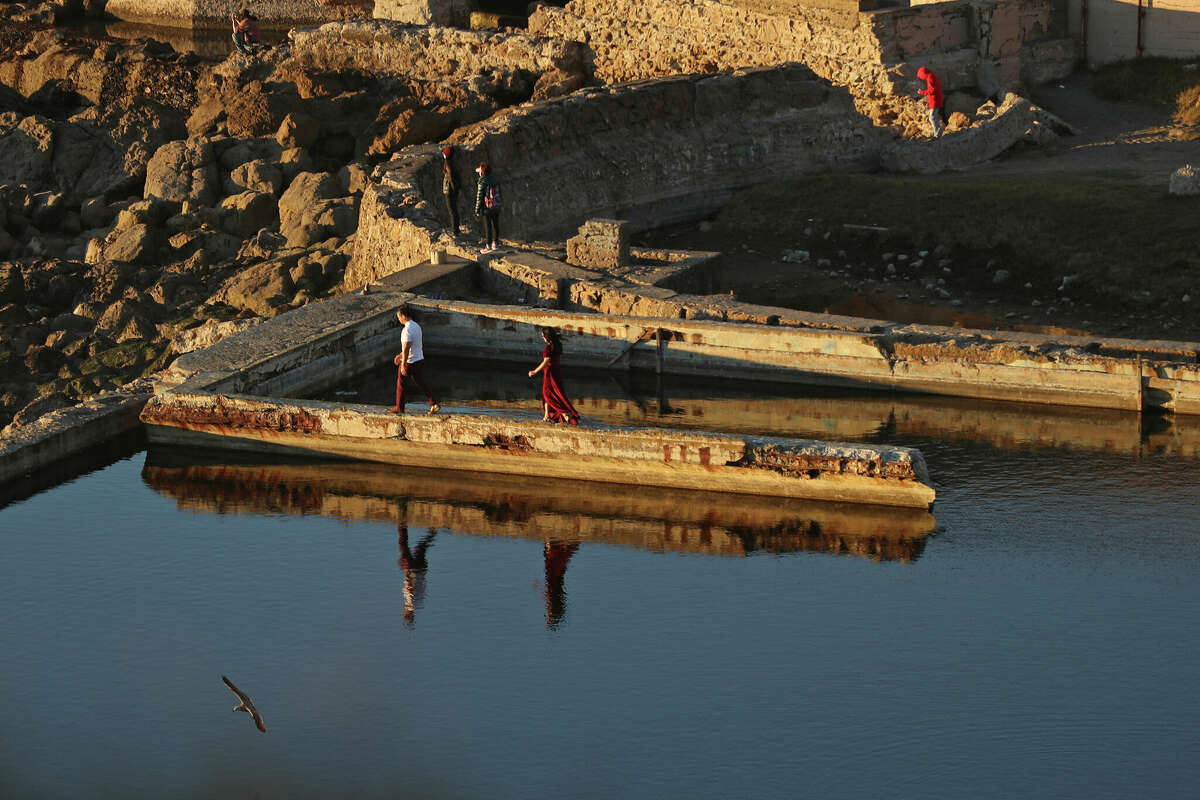 Catch a must-see music festival for free
Hardly Strictly Bluegrass Festival celebrates American music's folk, blues and country roots each fall in Golden Gate Park. Every summer Sunday brings popular headliners and rising new stars for the Sunset District's Stern Grove Festival. If you're feeling spendy, the Outside Lands festival draws even more big names to town each year.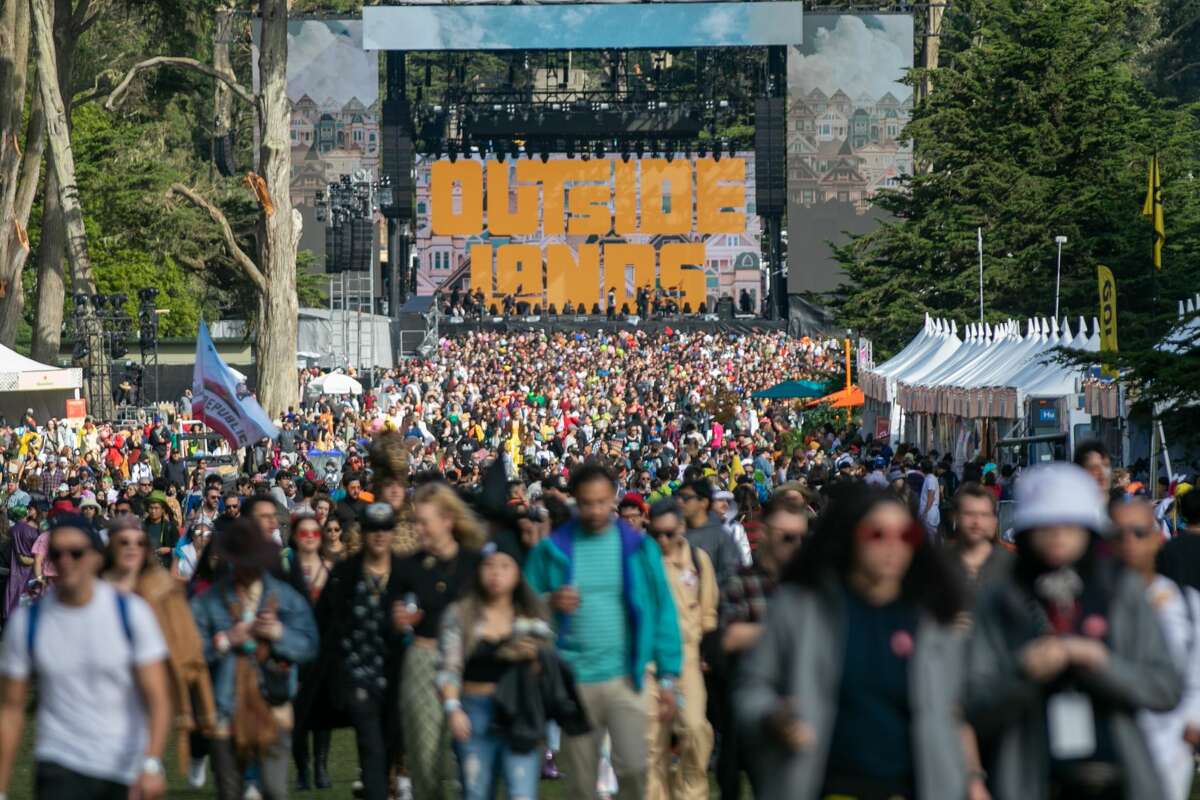 Kayak on Tomales Bay 
Just north of San Francisco lies Tomales Bay, a narrow inlet of smooth water known as much for water sports as its oyster farming. For a truly unique experience, plan a nighttime bioluminescence tour on a moonless night and enjoy a beautiful sunset beforehand. Drive up early and stop for what locals say are the freshest oysters you'll ever taste. Tomales Bay Oyster Company,  Hog Island Oyster Company and The Marshall Store, all in Marshall, can't be beat.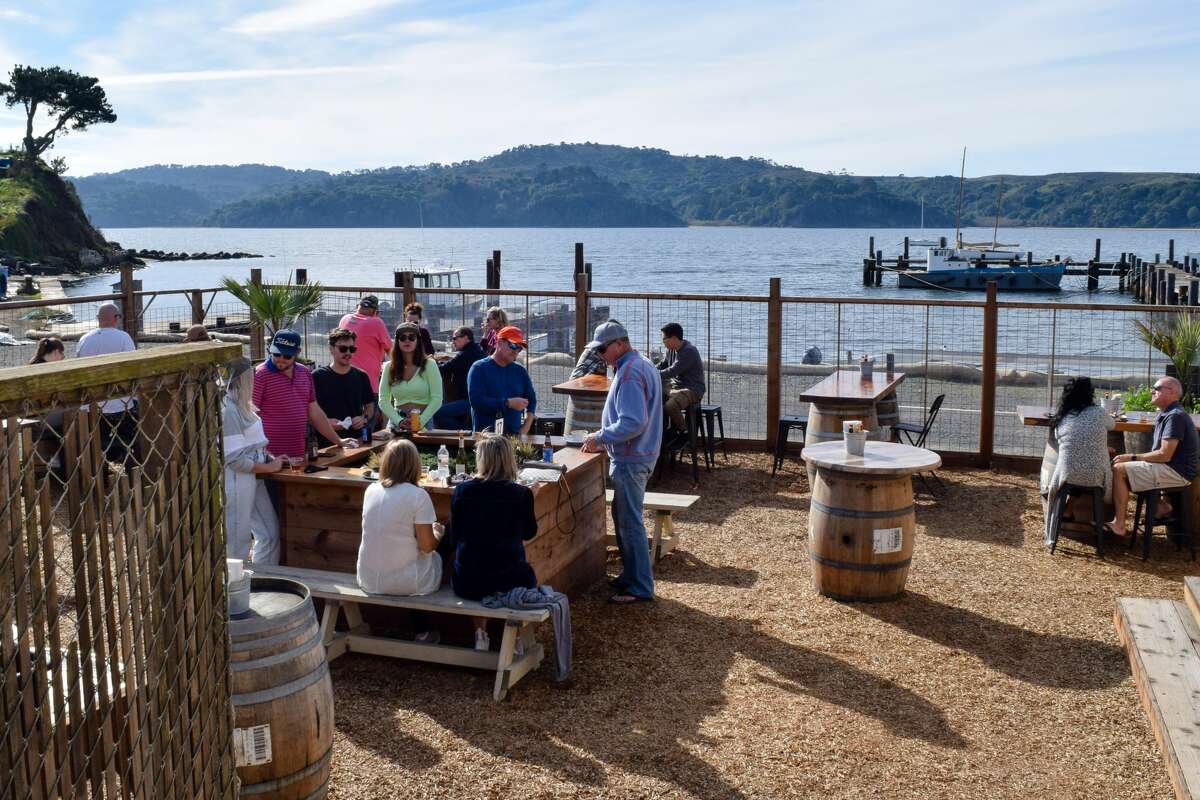 Tour the Anchor Steam brewery 
Anchor Steam was one of America's earliest craft beers. The Anchor Brewing Company began in San Francisco in the late 1800s, surviving Prohibition, closures, earthquakes and near-bankruptcy to help lead the craft beer movement. You can now tour Potrero Hill brewery, and every tour ends with a flight of 12 Anchor brews and a generous tasting session in the Anchor taproom.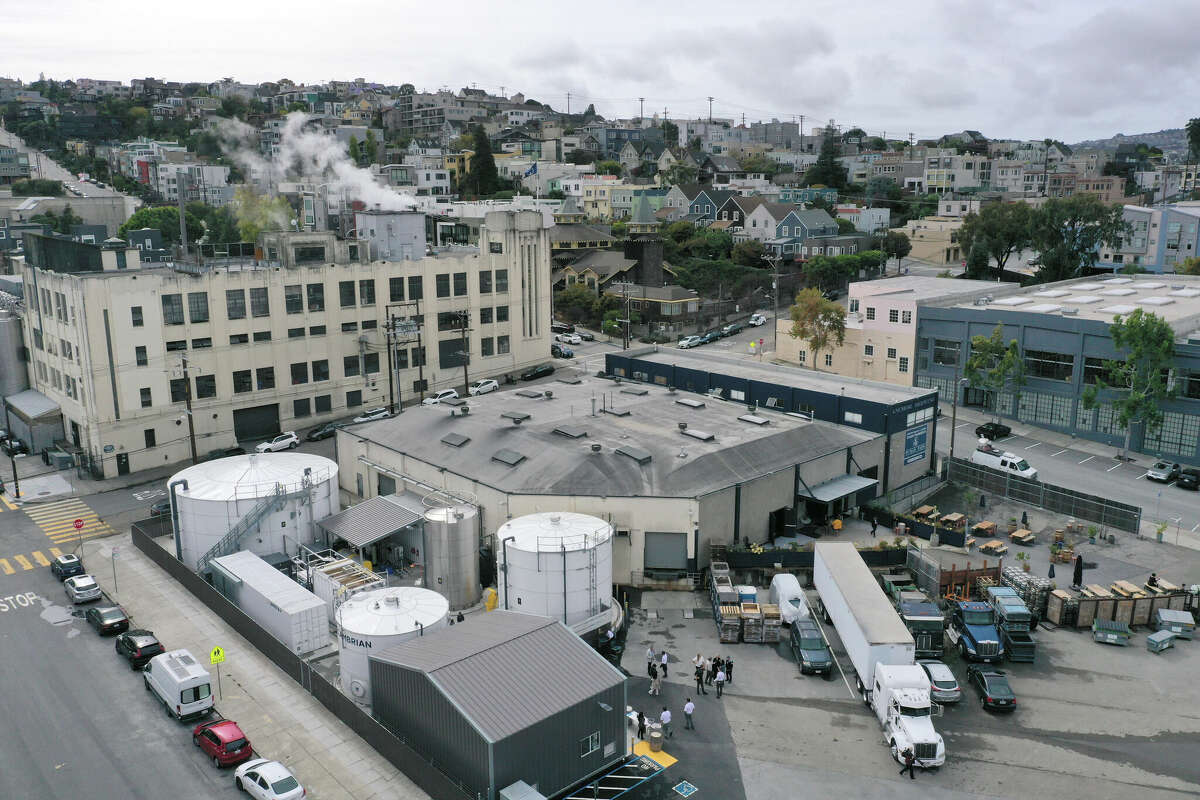 Take to the Bay in a sailboat
Get out on a sailboat and see why sailors come from all over the world to sail in the San Francisco Bay. Make sure to pack plenty of warm layers. Even on sunny days, the open water is cooler than you think. Book a private charter for a few hours with one of the many companies that offer it, including the highly rated Sailing San Francisco and America's Cup Sailing SF.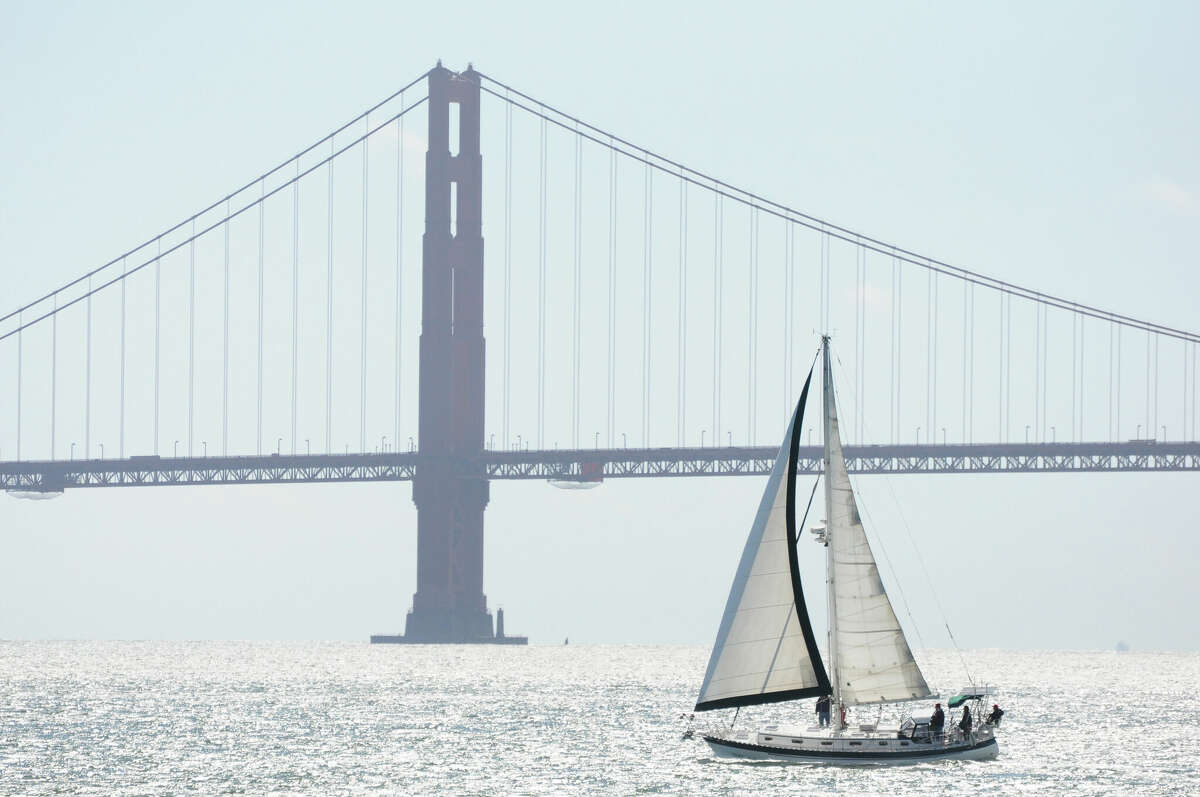 Get lost in vibrant Chinatown
Head to Chinatown for the Chinese New Year Parade, the biggest of its kind outside of Asia. Get there early and grab a bag of crunchy cookies from Golden Gate Fortune Cookies and pick up the best bargains on souvenirs. And while you're in the neighborhood, why not have a proper Cantonese meal before you go? The tiny, low-frills Hong Kong Clay Pot is our favorite hidden gem, but you're bound to discover one of your own.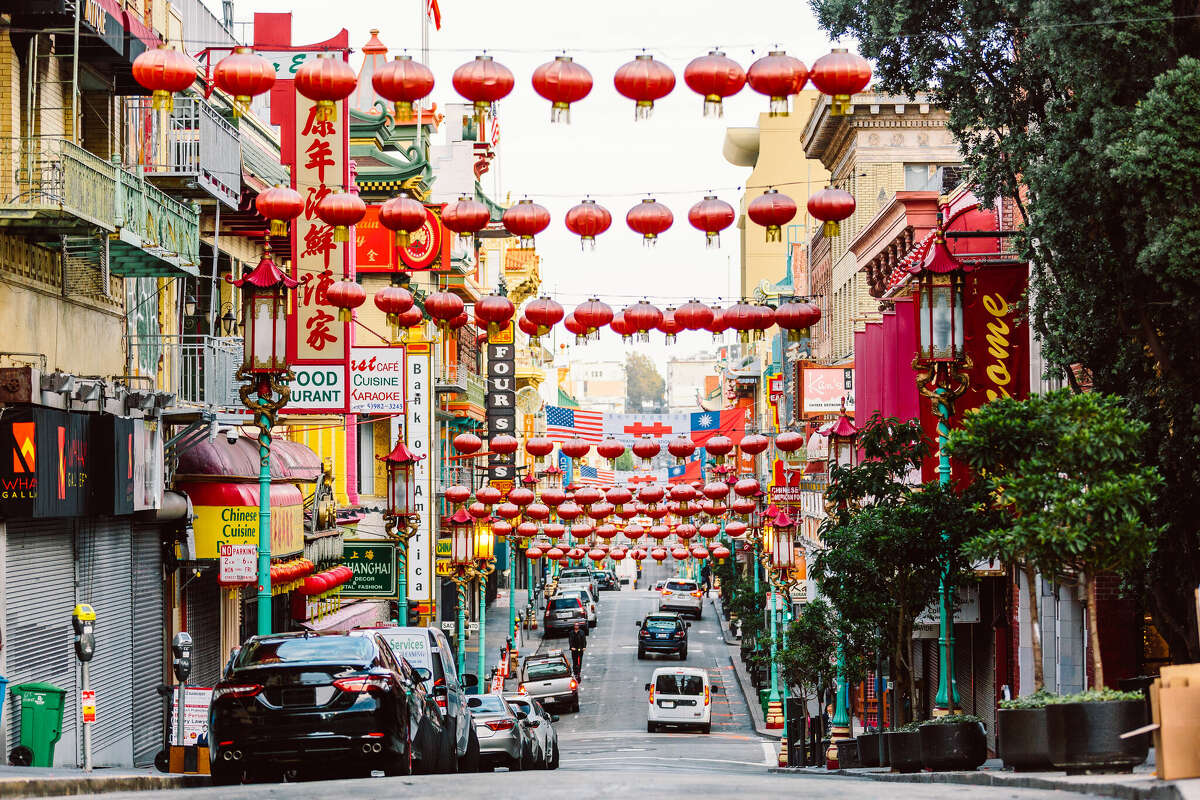 Follow along with "Tales of the City"
Armistead Maupin's "Tales of the City" series charmingly chronicles the changing social landscape of San Francisco during the 1970s and '80s. Read the books — or at least the first six — and you'll realize many of the places mentioned are right under your nose. The fictional Barbary Lane, for instance, was based on the blink-and-you'll-miss-it Macondray Lane on Russian Hill. The Buena Vista Cafe, Washington Square Park and the Marina District Safeway supermarket are just a few of the other easy-to-find sites included in the beloved novels.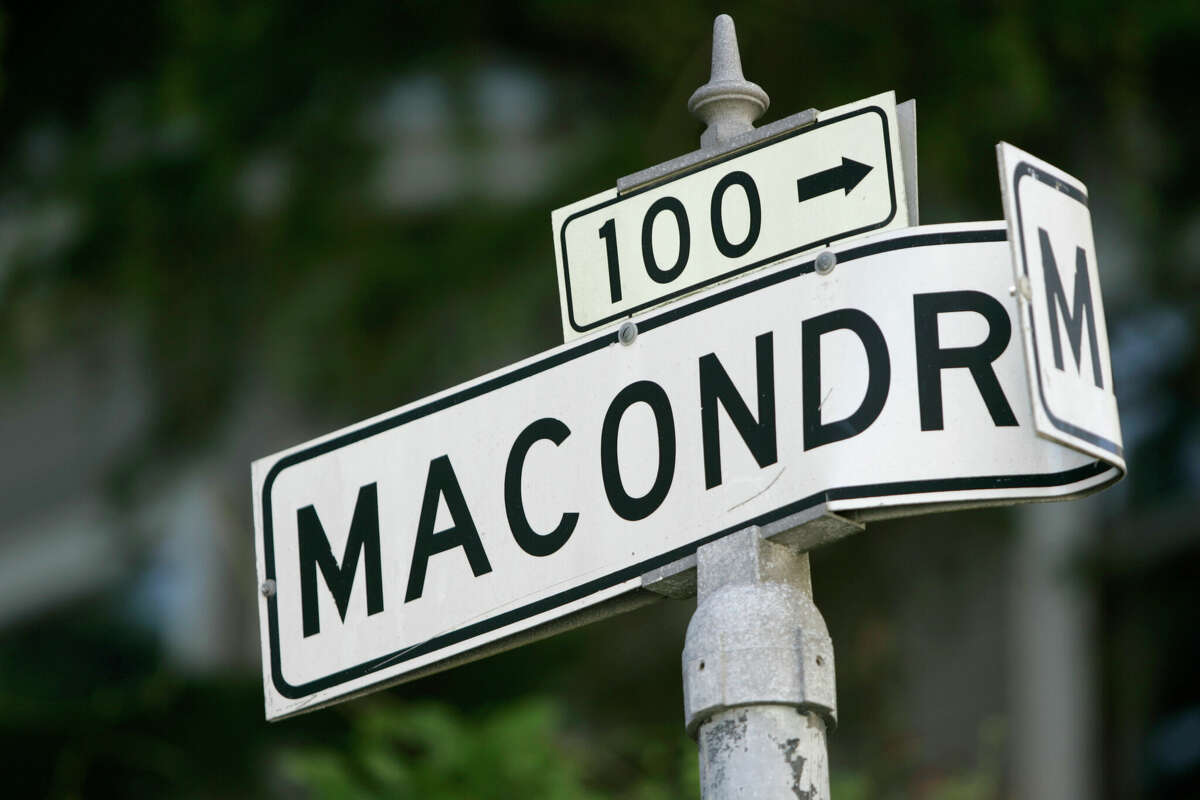 Get your Bill Nye on
Be a kid at any of the Bay Area's incredible science museums. At the California Academy of Sciences, take an elevator through an entire tropical ecosystem, from the canopy of its four-story glass-domed rainforest to the undersea depths of its tropical aquarium.
The award-winning Exploratorium is a scientific funhouse on San Francisco's waterfront, with an ever-changing array of 600 hands-on exhibits on display. Across the Bay, Oakland's Chabot Space and Science Center boasts a world-class planetarium and an observatory deck with unparalleled views of the skies above and Bay Area below.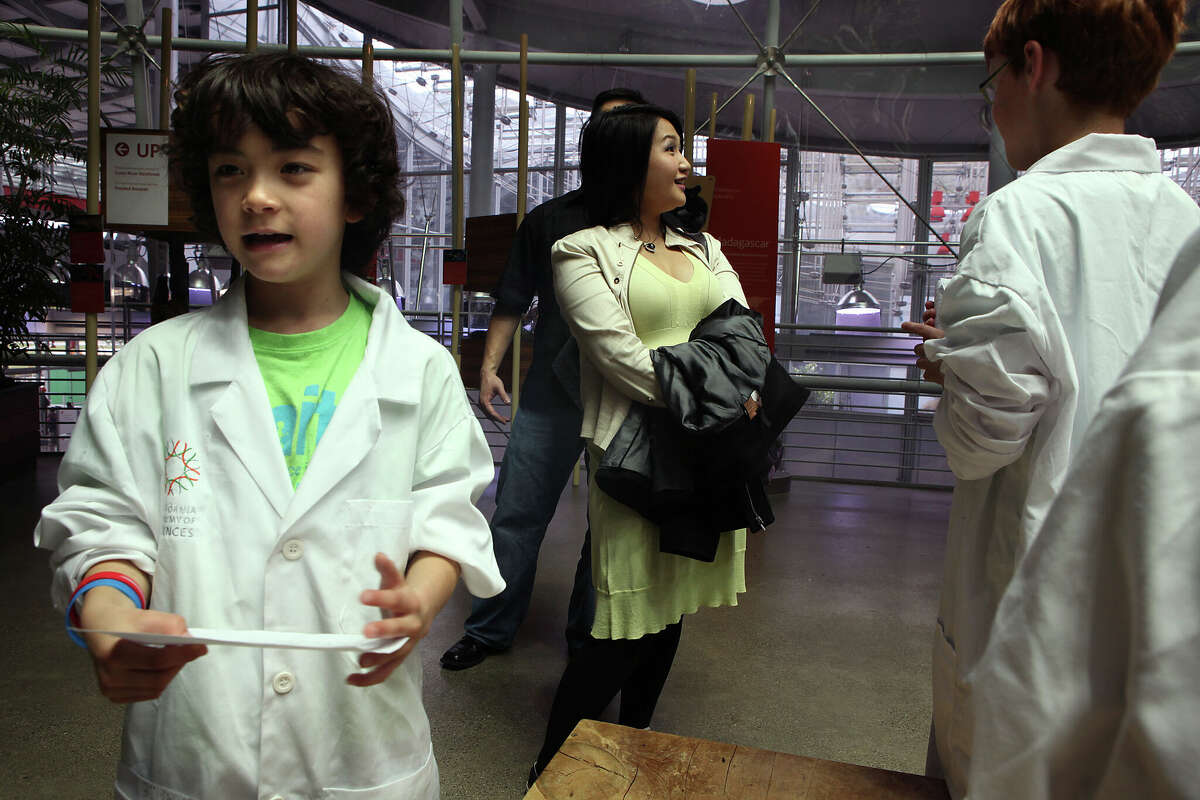 See Bodega Bay, where "The Birds" was set
Take the scenic Pacific Coast Highway (CA-1) north for a leisurely trip along the coast to Bodega Bay — the same drive Tippi Hedren's Melanie Daniels takes in the famous Alfred Hitchcock film. There, the Bodega Head promontory offers easy hiking trails and fresh ocean air, then you can cut over to CA-101 for a quicker, more inland route back to the city.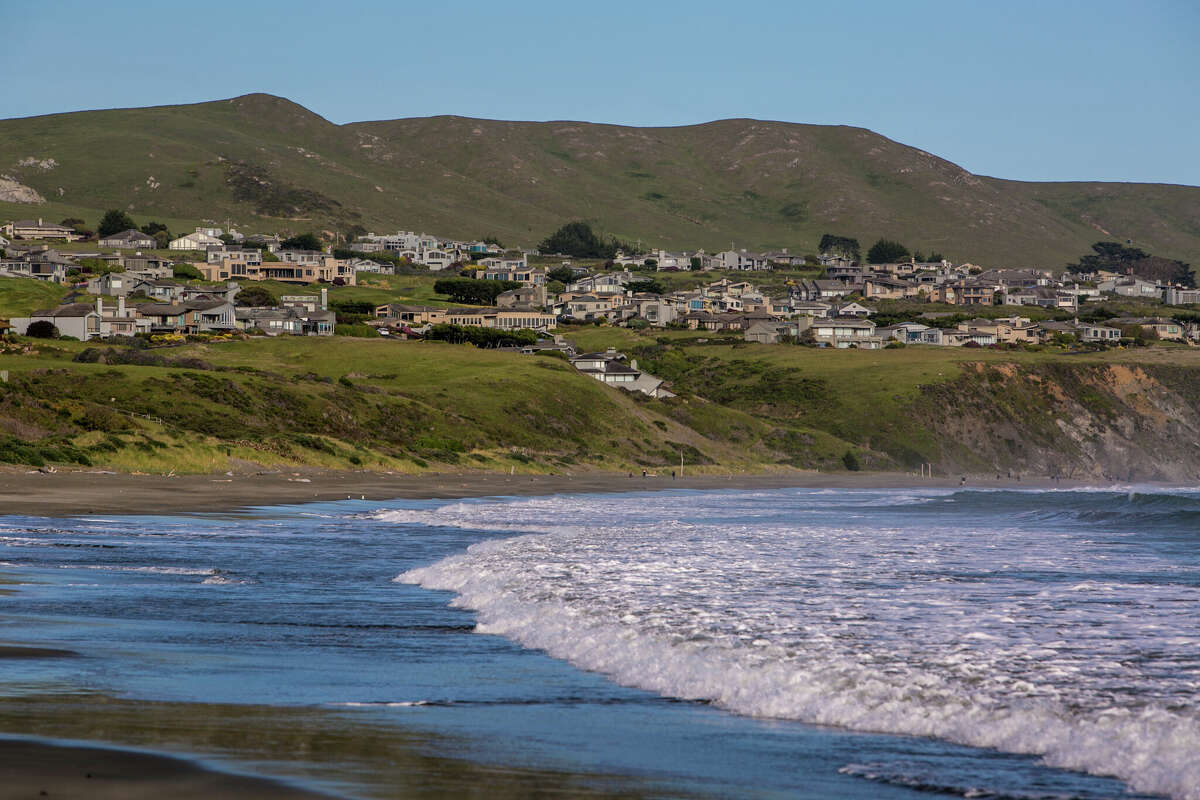 Drive the 49-Mile Scenic Drive – with a native, if you can 
The 49-Mile Scenic Drive is a fantastic way to get acquainted with all of San Francisco, for those who can't leave until they've seen it all. This route hits many of the sights in just a four-hour drive, including the winding Pacific Coast Highway, San Francisco's golden-domed City Hall, the Transamerica Pyramid, Salesforce Tower, Lombard Street and both the Golden Gate and Bay bridges.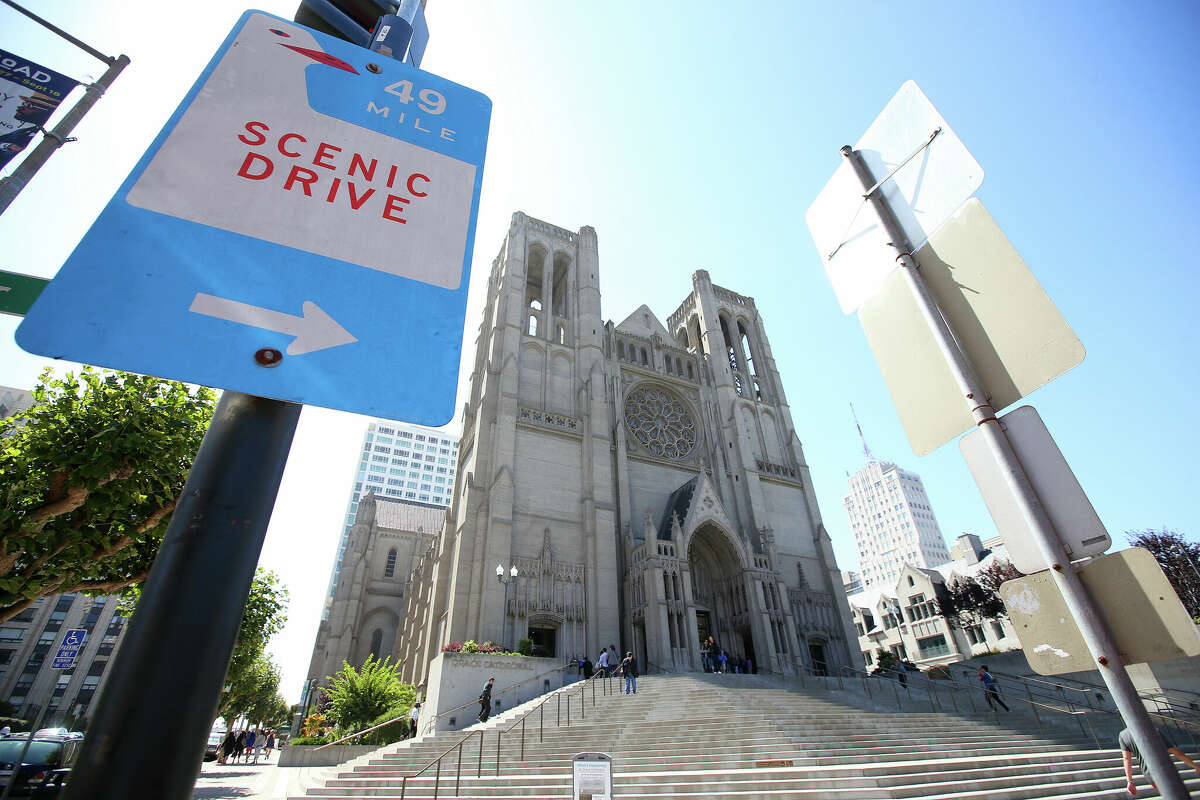 Raise a glass at a special event in a museum 
SF's museums host events throughout the year. Join the locals at San Francisco Museum of Modern Art, Legion of Honor, The Asian Art Museum, Exploratorium, San Francisco Zoo, de Young Museum or California Academy of Sciences for one of its many soirées.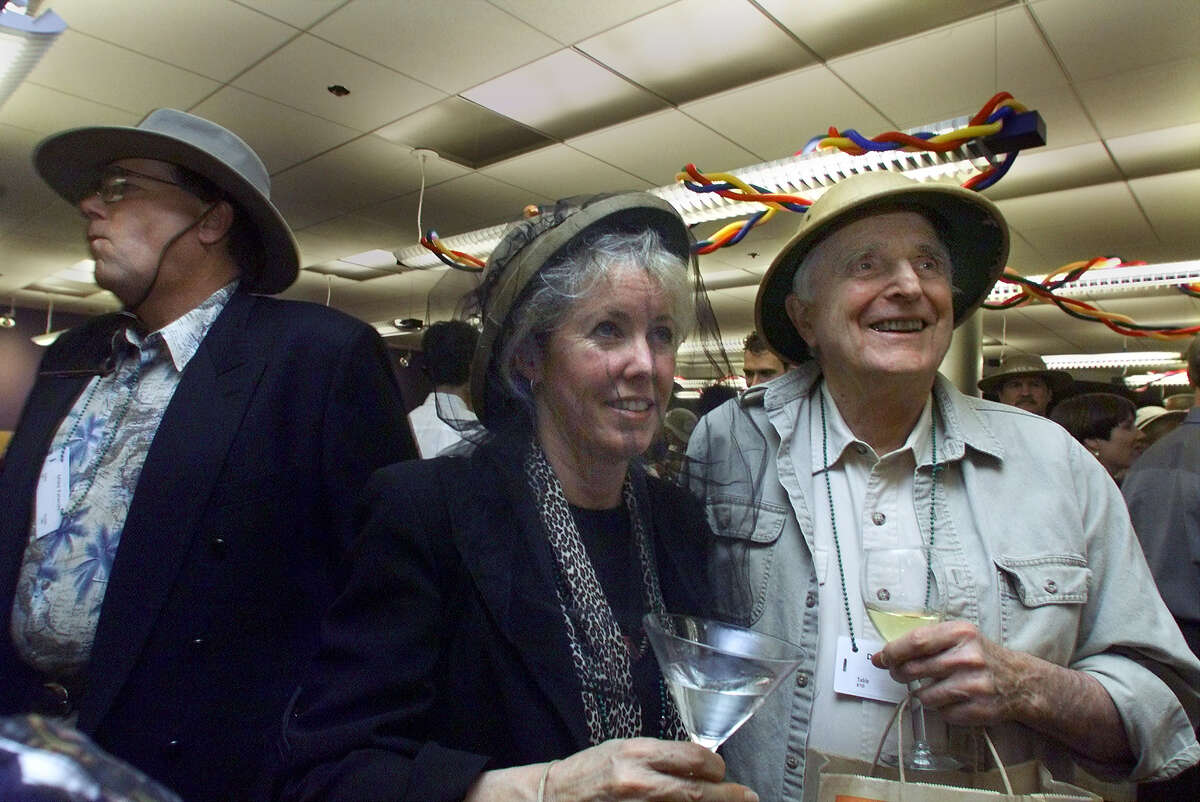 Visit the Filoli estate in Woodside
If you love '80s TV, you may already know the house as the home of the Carringtons in the original "Dynasty" series. Filoli is a Colonial Revival mansion set in 16 acres of formal English gardens on 600 acres in San Mateo County. On the way there, stop off at the picturesque Pulgas Water Temple to admire even more classical architecture.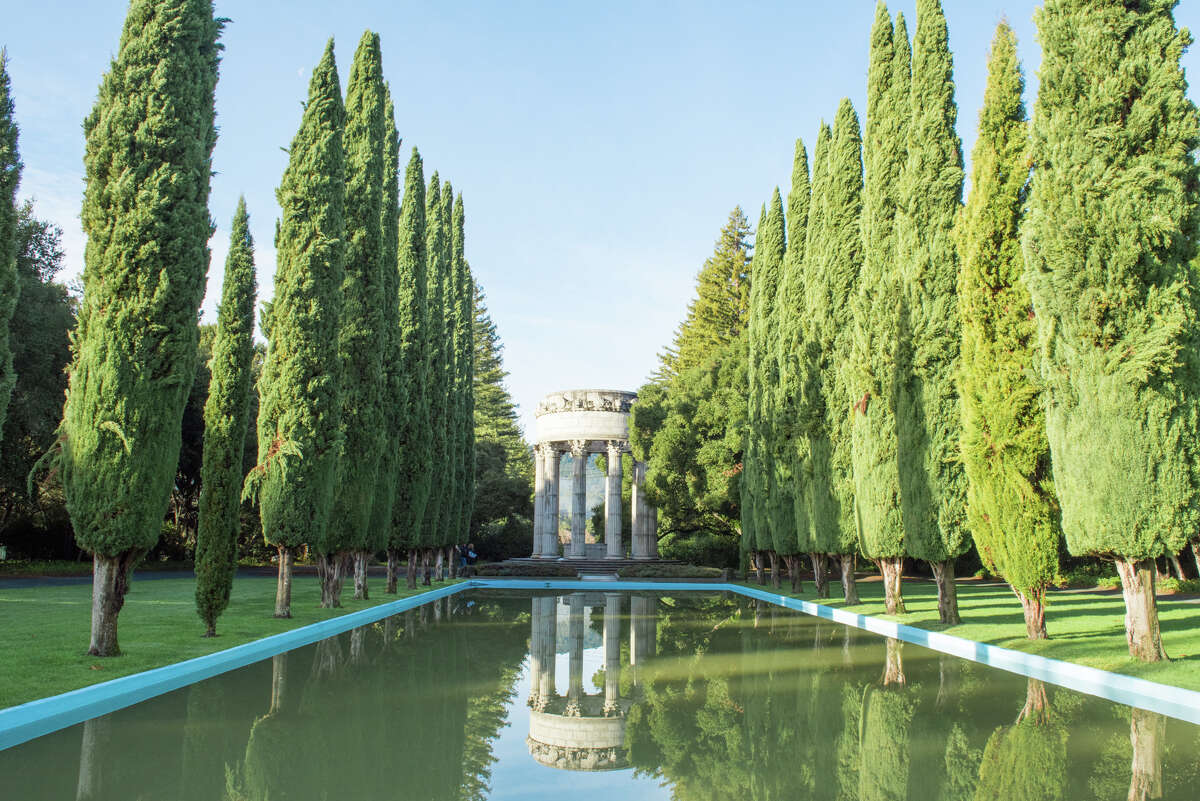 Walk among giants in Muir Woods
Muir Woods belongs on everyone's bucket list. Many of these towering redwoods predate the Italian Renaissance, and walking among them is the only way to appreciate their size and history. Plank boardwalks make the forest accessible to toddlers and elders alike, but note that nice weekend days will bring the crowds.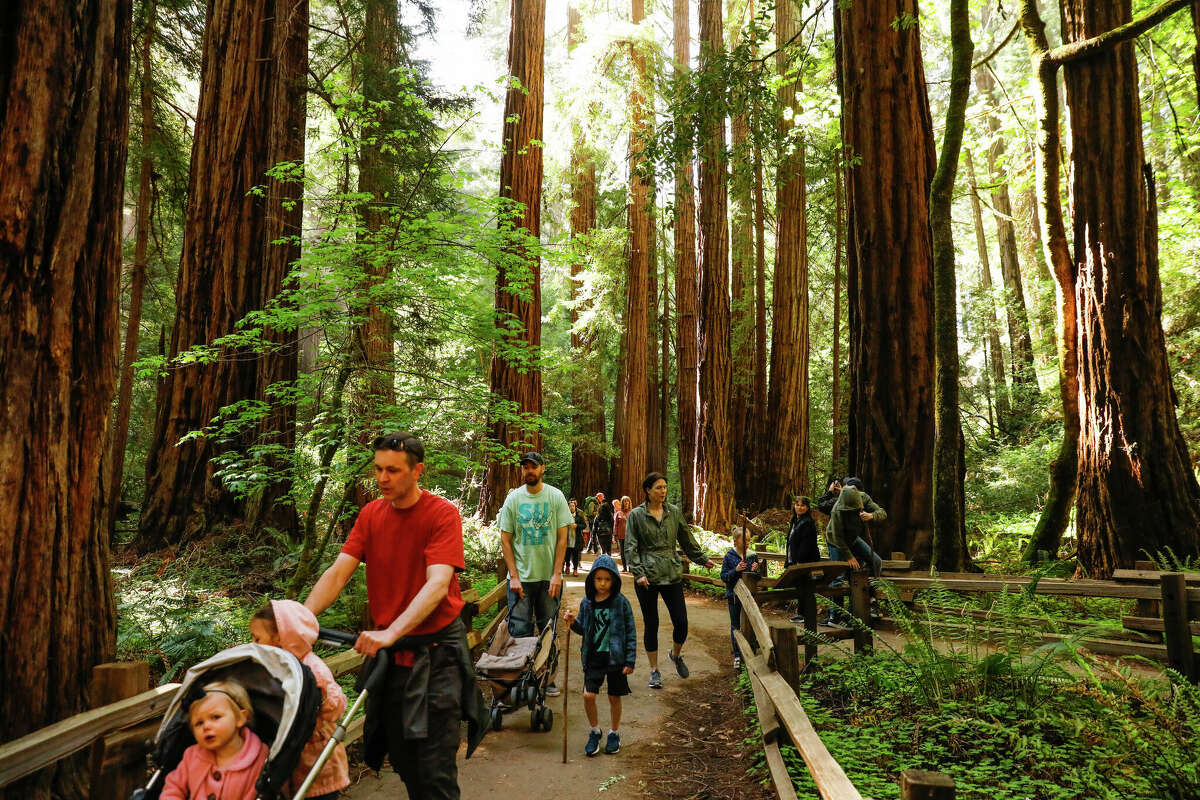 Climb the Bay Area's best staircases
In a place as hilly as the Bay Area, stairs are often the most direct way from one elevation to another. Our hillsides are etched with public staircases — from utilitarian quad-busters to stately works of art. This roundup will help you whip some cardio into your sightseeing routine.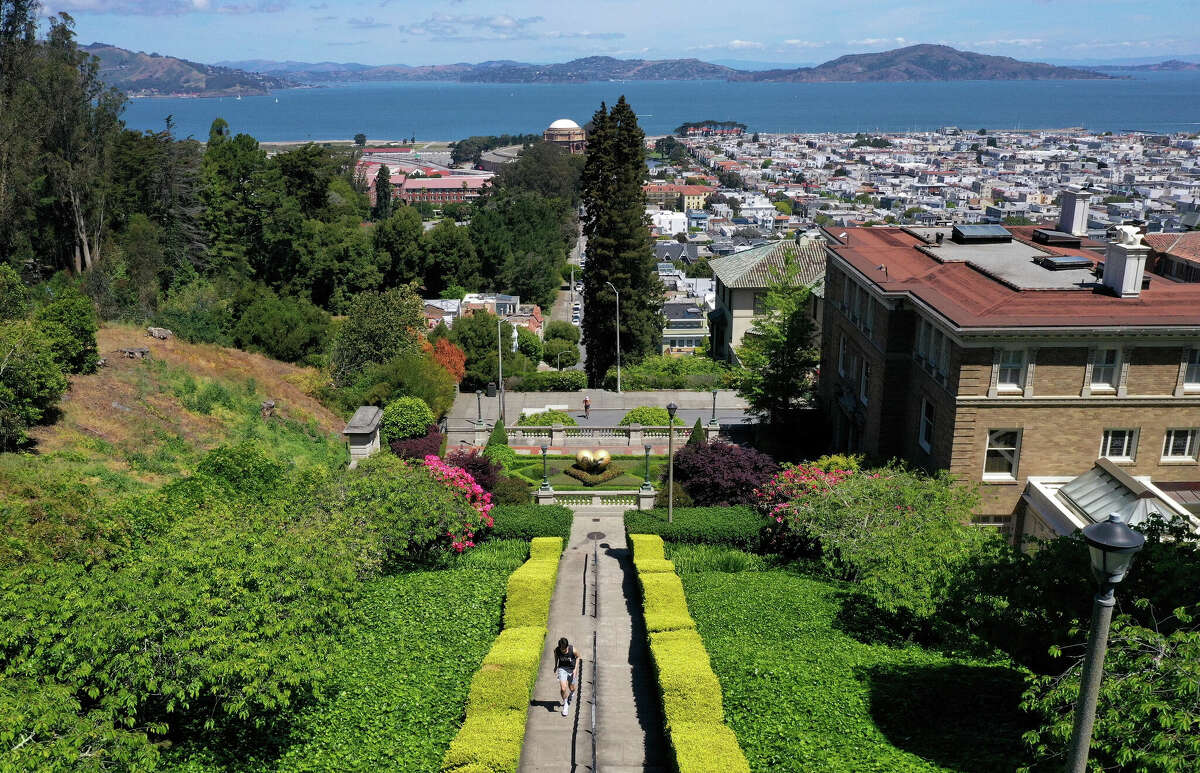 Enjoy one of the many film festivals
Movie lovers will want to catch a flick at one of many fine film festivals that come through each year. SF International Film Festival, Noir City, SF IndieFest and Frameline International LGBTQ+ Film Festival are just a few.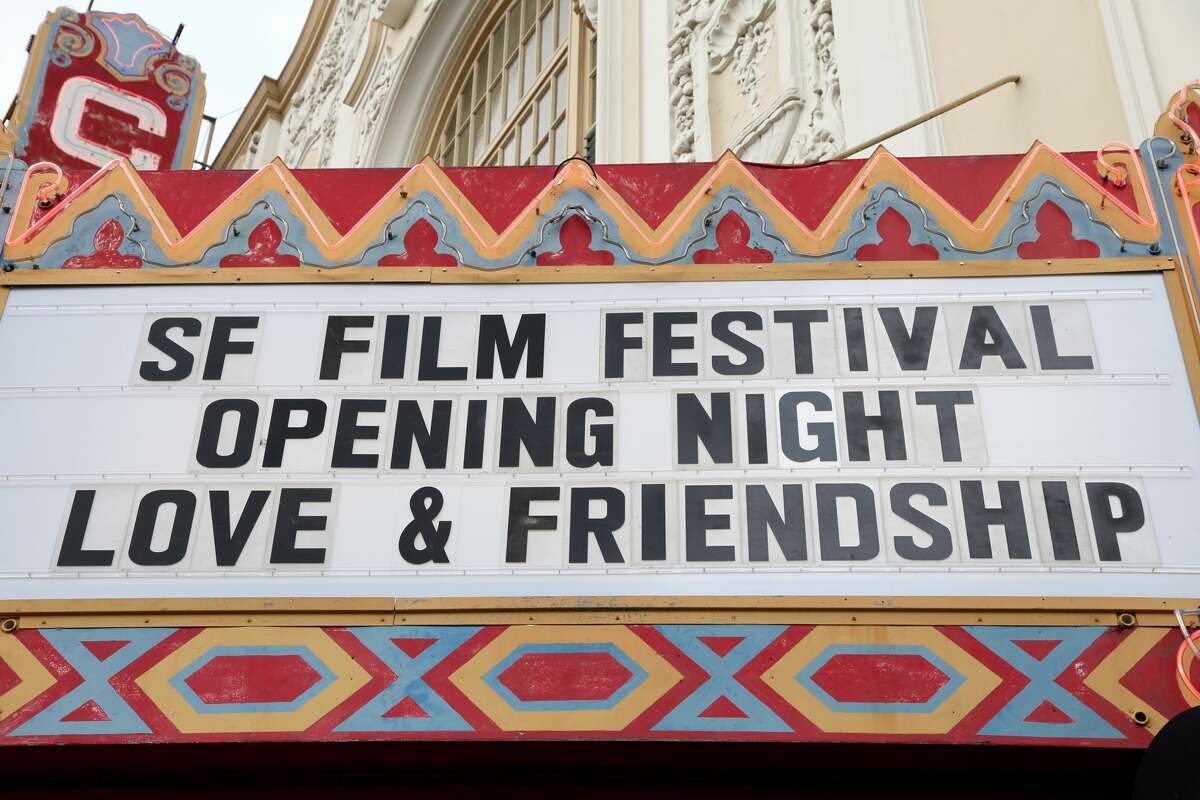 Sip your way through Wine Country
Some of the world's best vino comes from Napa and Sonoma counties, and each is just a couple hours' drive from San Francisco. Take a day, and sip and swish at a couple of the area's more than 400 wineries.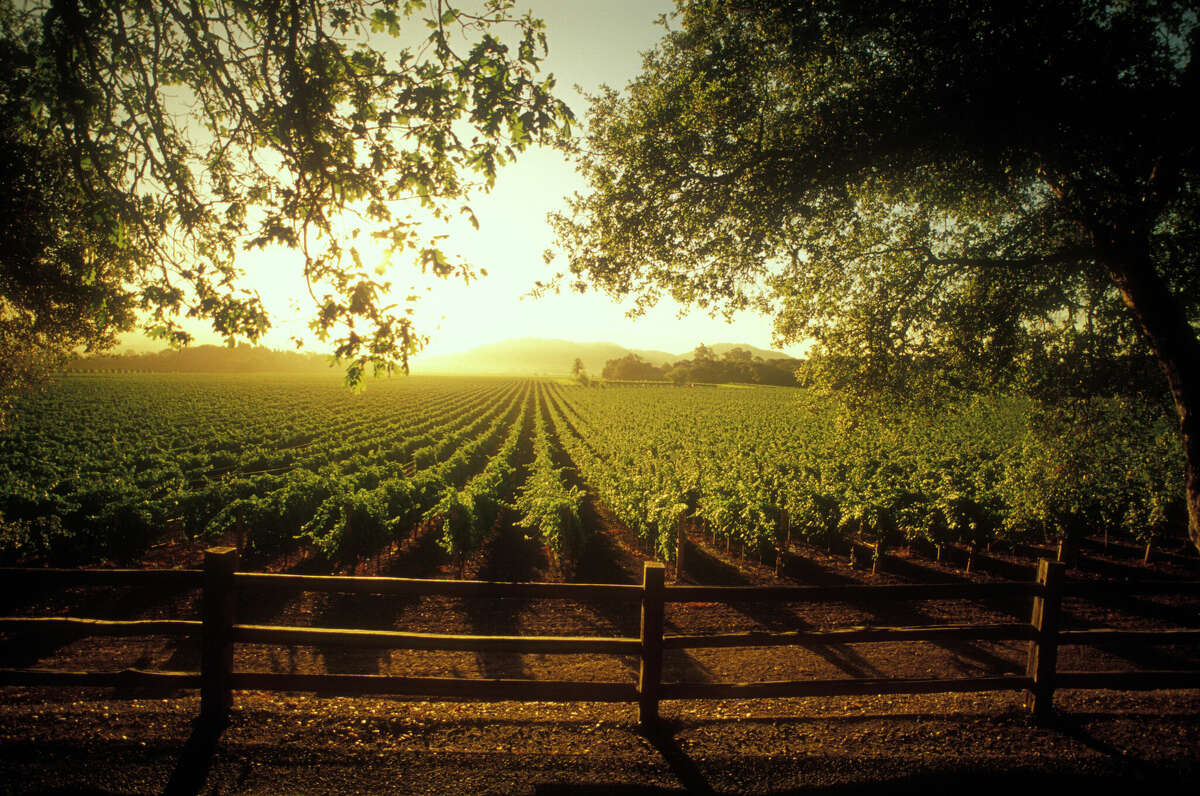 Sit front row at a drag show
Drag has long been mainstream in San Francisco. Oasis, a cabaret theater in a former bathhouse, is a regular tour stop for "RuPaul's Drag Race" royalty. Oasis also stages irreverent parodies of pop-culture phenomena like "Harry Potter" and "Hamilton." Castro fixtures The Cafe and Beaux remain nightlife favorites, and across the Bay, The Port Bar brings the party to Oakland. Carry cash for tips, and the boys and girls will love you.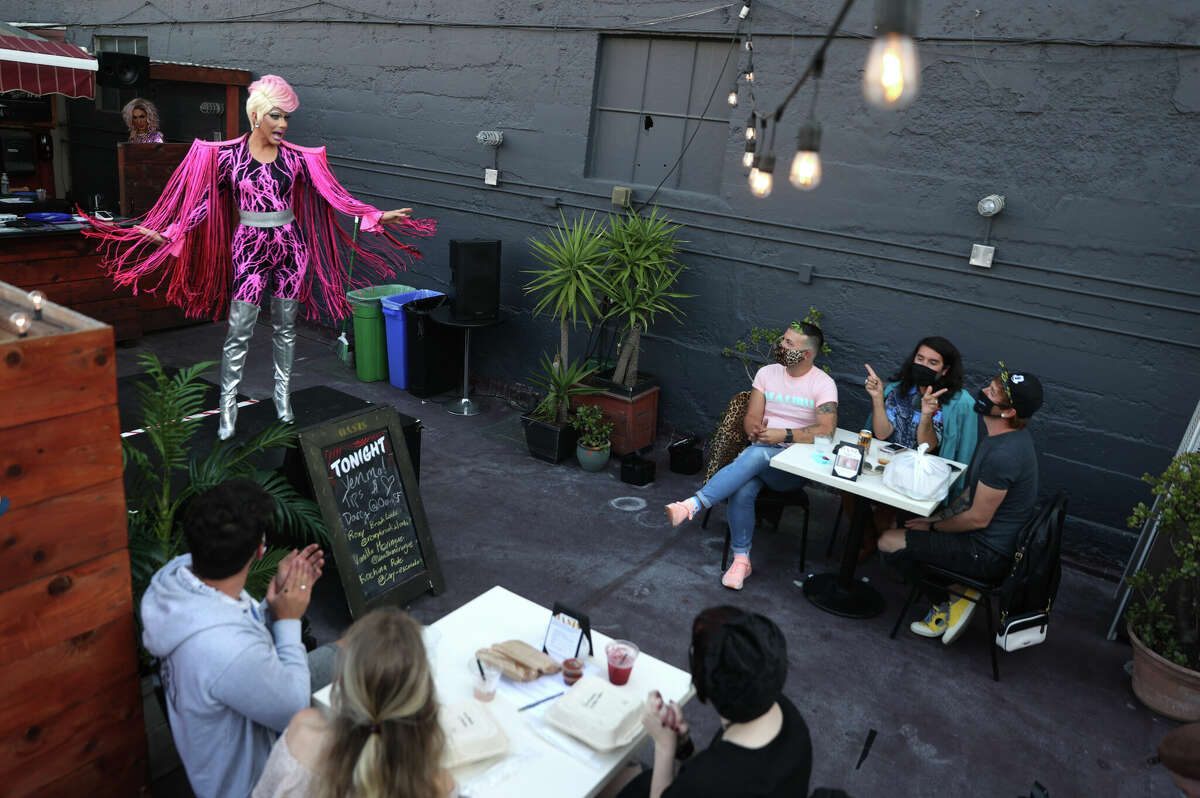 Take in Salesforce Park
Atop a bustling transit hub adjacent to Salesforce Tower lies five acres of rooftop greenspace. Salesforce Park is an urban-planning masterstroke: an elevated oasis of grassy lawns, water features, an amphitheater and skyline views in the heart of the business district.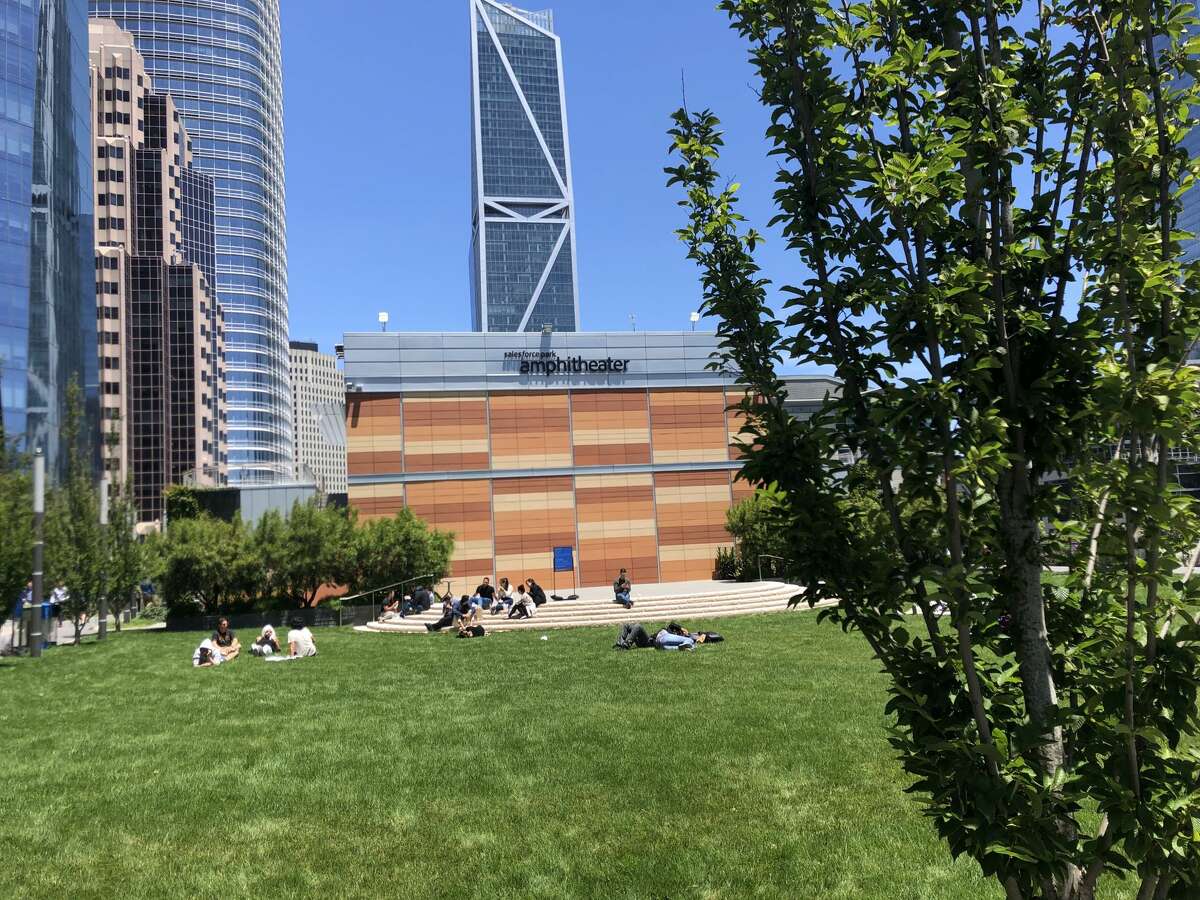 Stroll through the Palace of Fine Arts
The Palace of Fine Arts reads like a preserved Roman ruin: an ornate rotunda with pillared colonnades surrounding a picturesque lagoon and immaculate gardens. In actuality, it was built for the 1915 Panama-Pacific Exposition and is now a historic site, public park, event space and one of San Francisco's most recognized landmarks. Just watch where you wander, or you might photobomb a wedding shoot.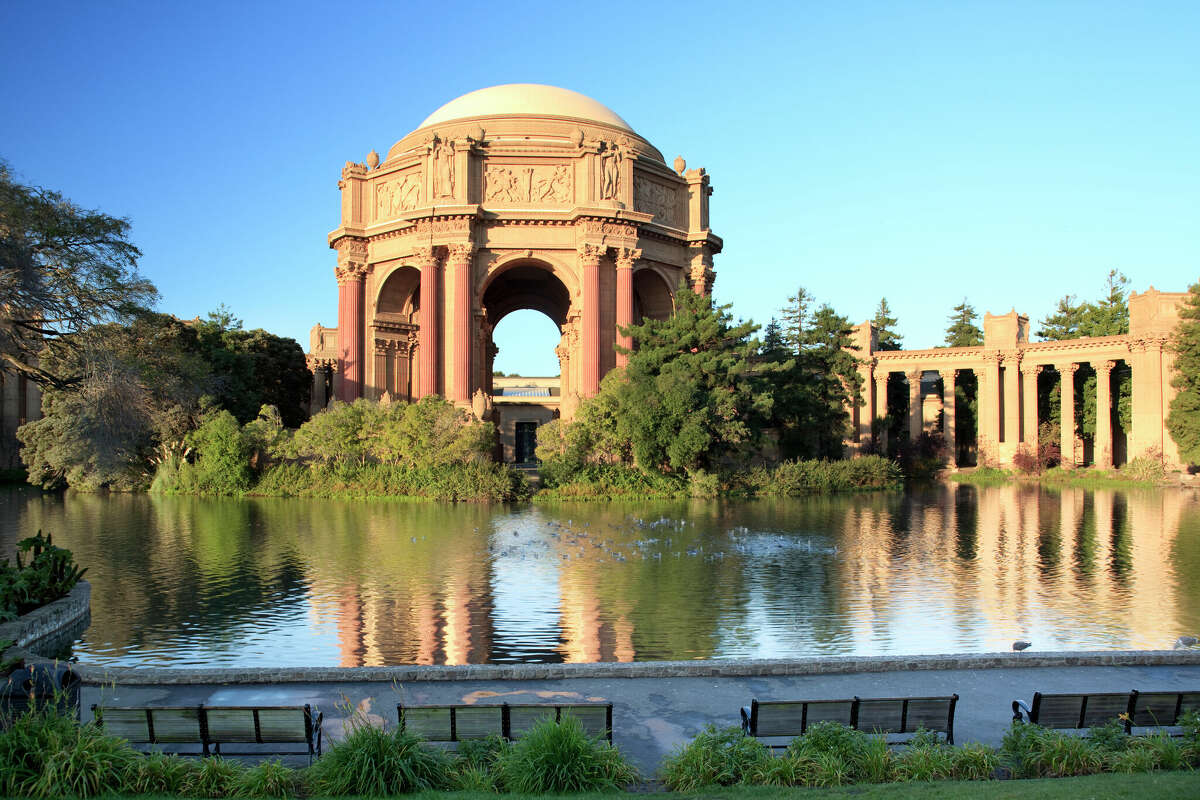 What tops your Bay Area bucket list?
Category: Kids + Baby at https://healthisthebest.com.