Streaming television has become one of our greatest resources these days, and the options available are really amazing. Take a break from the sitcom reruns and tune in to some of these educational documentaries to watch as a family. They're just as entertaining, and help make screen time worthwhile.
You are reading: 50+ Best Streaming Documentaries to Watch as a Family
Note: The ratings for these documentaries to watch as a family are provided by the streaming services themselves, but parents should of course use their own judgment when choosing shows for family viewing.
Animals & Nature
Science & History
People & Biographies
Sports
Animals & Nature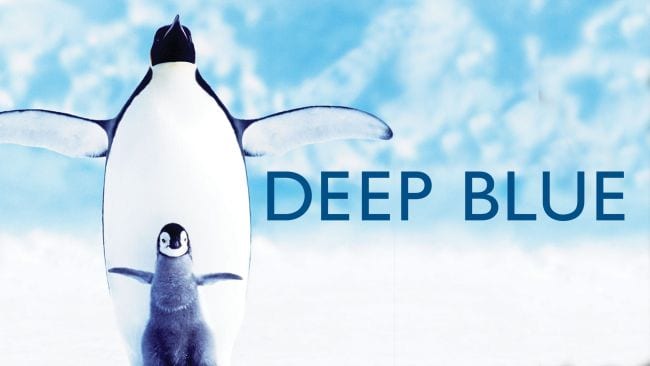 Calling all animal lovers! These documentaries for kids and teens feature their favorite creatures and the environments they live in.
72 Cutest Animals
Highlighting the most squee-worthy animals from quokkas to baby pandas and everything in between, these 12 episodes showcase cutest animals out there while exploring how being adorable can be a real advantage. (Netflix, TV-PG)
Beary Tales
When a well-known wildlife photographer discovers two orphaned bear cubs, he saves them from starvation and develops a real bond. (Netflix, TV-G)
Deep Blue
Dive deep into the sea to learn more about your favorite sea life. Swim with sharks and whales, waddle with penguins, and explore the weird creatures of the deep. (Disney+, G)
Dolphin Reef
Follow a young Pacific bottlenose dolphin named Echo as he gets to know his coral reef home. His mother Kumu is always nearby to teach him what he needs to know … and keep him out of trouble. (Disney+, G)
Elephant
Journey with an elephant family group as matriarch Gaia leads her herd from the Okavango Delta across the Kalahari Desert to the oasis of the Zambezi River. (Disney+, G)
Great Migrations
The six episodes of this National Geographic documentary took three years to film and reveal some of the most incredible journeys on Earth. Follow butterflies, birds, whales, moose, and more on their epic yearly travels. (Disney+, TV-PG)
Growing Up Wild
Kids will get a real kick out of watching the baby animals (cheetahs, chimpanzees, lions, bears, and monkeys) in this documentary as they grow up alongside their families. (Netflix, G)
How Dogs Got Their Shapes
If your kids love dogs, they'll enjoy learning more about every part of them. From noses to paws, ears to tails, every bit of a dog has an important role to play in making them man's best friend. (Disney+, TV-PG)
If I Were an Animal
Ever wondered what it would be like to be a penguin, whale, or tiger? Find out with this docu-series, which features a different creature in each of its 13 episodes. (Netflix, TV-G)
Night on Earth
This brand new documentary series uses the latest technology to reveal the secret lives of animals under the cover of darkness. Six episodes take you around the world to explore by night. (Netflix, TV-PG)
Ocean Odyssey: The Blue Realm
Instead of watching Finding Nemo for the twentieth time, why not check out this series about the real world under the sea? 13 episodes cover every aspect of ocean life, from coastal waters to the deep floor below. (Amazon, All Ages)
Penguins
Join Steve, an Adélie penguin, and millions of his chilly friends as they spend an Antarctic spring building nests and raising chicks, while avoiding perils along the way. (Disney+, G)
Pick of the Litter
Learn what it takes to become a guide dog for the blind in this inspiring documentary. Five adorable Labrador puppies are the stars of the show! (Hulu, Unrated)
Planet of the Birds
Budding ornithologists will be interested to learn more about birds around the world, and how they've adapted to survive and thrive in challenging environments. (Disney+, TV-PG)
Too Cute
Need some furry happiness to make the day brighter? This Animal Planet series provides your fill of puppies, kittens, and other irresistible baby animals. (Hulu, TV-PG)
Science & History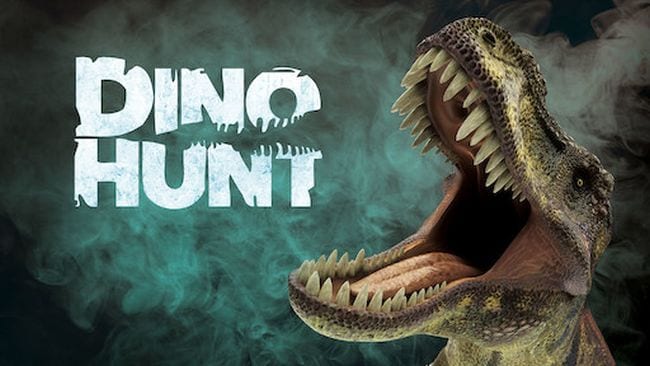 These are the documentaries for kids and teens who love space, dinosaurs, Egyptian pyramids, and much more.
A Year in Space
Beloved astronaut Scott Kelly details his experiences preparing for, and then spending a full year on, the International Space Station. Kids who dream of becoming an astronaut will be fascinated by these 12 episodes. (Netflix, TV-PG)
Apollo: Missions to the Moon
Landing a man on the moon once seemed like a distant dream, but the 12-year Apollo Project made it happen. This is a time in history everyone should know more about. (Disney+, TV-PG)
Big Pacific
This series explores the many mysteries of the world's largest ocean. It's astonishing how much there still is to discover in this watery world. (Amazon, TV-G)
Dino Hunt
Dino-philes will be intrigued as paleontologists work their way across Canada, examining fossils and searching for undiscovered dinosaur species. (Netflix, TV-G)
Drive-Thru History: Discovering America's Founders
This historical series was designed especially for middle and high school students, with a pop of humor that's sure to hold their interest as they learn about the Founding Fathers. (Amazon, All Ages)
How It's Made
This perennially popular series covers pretty much anything you can think of. Future engineers will find lots of inspiration here. (Hulu, TV-G)
Ken Burns: The National Parks—America's Best Idea
Part travelogue, part historical documentary, all fascinating. Travel the country without leaving your house in this incredible series. (Amazon, 7+)
LEGO House: Home of the Brick
If your living room floor is littered with LEGO bricks, your kids will love finding out more about the unbelievable LEGO House in Denmark, built to celebrate everyone's favorite building blocks. (Netflix, TV-G)
Mankind The Story of All of Us
This is the story of human history. From our early days discovering fire and farming to modern times of mass transportation and production, 12 episodes uncover what it has meant to be human throughout the ages. (Amazon, TV-PG)
Mythbusters Jr.
Kids and teens join Mythbusters host Adam Savage to show off their STEM skills in a series of explorations and experiments. (Hulu, TV-PG)
NOVA: The Planets
Journey to the planets that circle our sun, from tiny Mercury to the rings of Saturn and beyond. This up-to-date series includes recent footage of Pluto from the New Horizons probe. (Amazon, TV-PG)
One Strange Rock
Planet Earth is an amazing place, but none have seen it from the same perspective as the only people to have left it behind: astronauts. These 10 episodes explore the planet and all that makes it unique. (Disney+, TV-PG)
Our Planet
This streaming series brings unforgettable footage of our planet's amazing places and creatures together with important truths about how climate change is affecting living everything. (Netflix, TV-PG)
Salt Fat Acid Heat
Kids and teens who love to spend time in the kitchen will be fascinated by this series, which delves into the basic keys to good food and the places to find it. (Netflix, TV-PG)
The Best of NOVA
The groundbreaking NOVA series goes back decades, with a long-standing tradition of exploring science in-depth. You'll find topics here to intrigue any STEM scholar. (Amazon, 7+)
The Story of Egypt
There's just something so fascinating about ancient Egypt, with its pyramids, mummies, and pharaohs. This series covers them all and much more. (Amazon, 13+)
People & Biographies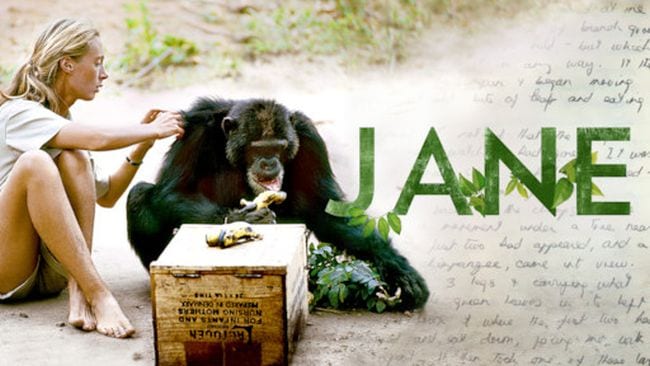 Find out more about some of the most fascinating people from our past and present in these streaming documentaries for kids and teens.
Amelia: A Tale of Two Sisters
Amelia Earhart's adventures have long captivated kids and adults alike. Though she disappeared over eight decades ago, her sister Muriel has ensured she's never been forgotten. (Netflix, TV-PG)
Being Elmo
Kids who say they're "too old for Sesame Street" are just the right age to shift focus and learn about the man who brought one of their favorite characters to life. (Netflix, PG)
He Named Me Malala
Teens will be touched and awed by the story of this incredible young woman, who faced all odds to gain an education and inspire the whole world. (Netflix, PG-13)
I Am Big Bird: The Caroll Spinney Story
This one is definitely a documentary for older teens, as Spinney's early life was full of heart-rending challenges. His story of overcoming those obstacles will earn their admiration. (Amazon, 14+)
Jane
Jane Goodall brought the world of chimpanzees to animal lovers around the world. This documentary takes a closer look at her own life and the impacts she's had. (Disney+, PG)
Marching Orders
If your teens are missing marching band practice, tune in to this series instead. They'll follow a top-ranked college marching band as members learn their routines and navigate college life. (Netflix, TV-14)
Marvel's Hero Project
The Hero Project celebrates superhero kids who've taken on the challenge of making the world a better place. They've been immortalized in their own comic book along with this series. (Disney+, TV-PG)
Maya Angelou: And Still I Rise
Young writers can't help but be captivated by the lyrical verses and compelling story of one of the best poets our country has ever produced.  (Netflix, TV-PG)
One Day at Disney
Put on your Mickey ears for a virtual trip to Disney headquarters, where you'll learn about animators, Imagineers, and more behind-the-scenes magic. (Disney+, TV-PG)
RGB
Ruth Bader Ginsberg has become an unlikely rock star in the legal world and beyond. Discover how her early legal battles paved the way for a better future for women everywhere. (Hulu, PG)
Science Fair
Can't get to a science fair this year? Follow nine high school students from around the world as they prepare to compete at the prestigious International Science and Engineering Fair. (Disney+, TV-PG)
The Biggest Little Farm
Farming is vital to our existence, but most kids know very little about it. Join the adventures of one family as they leave Los Angeles behind and set out to create a farm that coexists perfectly with nature. (Hulu, PG)
Waiting for Superman
Remind your kids that education is both a right and a privilege by watching these students and their parents as they struggle to find their way to a better life. (Hulu, PG)
Sports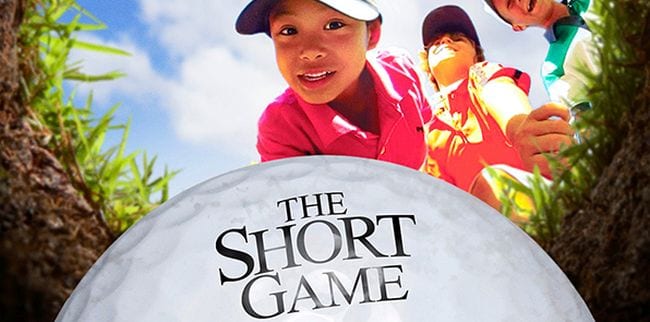 Desperately missing your sports fix? This collection of documentaries for kids and teens showcases incredible athletes of all ages.
Basketball or Nothing
This high school basketball team has a special reason for wanting a winning season: the chance to bring pride to their isolated Navajo Nation community. (Netflix, TV-PG)
Becoming Champions
Gooooooooaaal! This series explores what it takes to become a World Cup soccer champion team. (Netflix, TV-G)
Free Solo
Imagine scaling a sheer rock face thousands of feet into the air, with no ropes to support you. This documentary takes you on that journey with solo climber Alex Honnold. (Hulu, TV-PG)
Gold Medal Families
Do your kids dream of standing on the podium, a gold medal around their neck? Find out what it really takes to become an Olympic champion in this series. (Hulu, TV-PG)
QB1: Beyond the Lights
High school football fans will be mesmerized by the stories of these quarterbacks as they play their final season before moving on to Division I colleges. (Netflix, TV-14)
The Simone Biles Story: Courage to Soar
Biles is rightly celebrated as one of the greatest gymnasts—and Olympians—of all time. This documentary details the hard work and sacrifices it's taken to get her there. (Hulu, TV-PG)
The Short Game
These kids aren't even old enough to drive the carts, but they're already taking on the toughest golf courses in the world. Aspiring Arnold Palmers will be fascinated by their experiences. (Netflix, PG)
Bethany Hamilton: Unstoppable
Hamilton was just a teenager when the unthinkable happened: she lost her arm to a shark attack. That didn't stop her resuming her award-winning surfing career, as this documentary attests. (Netflix, PG)
Looking for more educational shows and documentaries to watch as a family? We've rounded up all the best streaming educational shows on Netflix, Hulu, Amazon Prime, and Disney+.
Plus, check out the best podcasts for kids and teens.
Category: Kids + Baby at https://healthisthebest.com.